08/09/2022
Brandon Follows in Father's Footsteps as Campaign for Jewish Needs Chair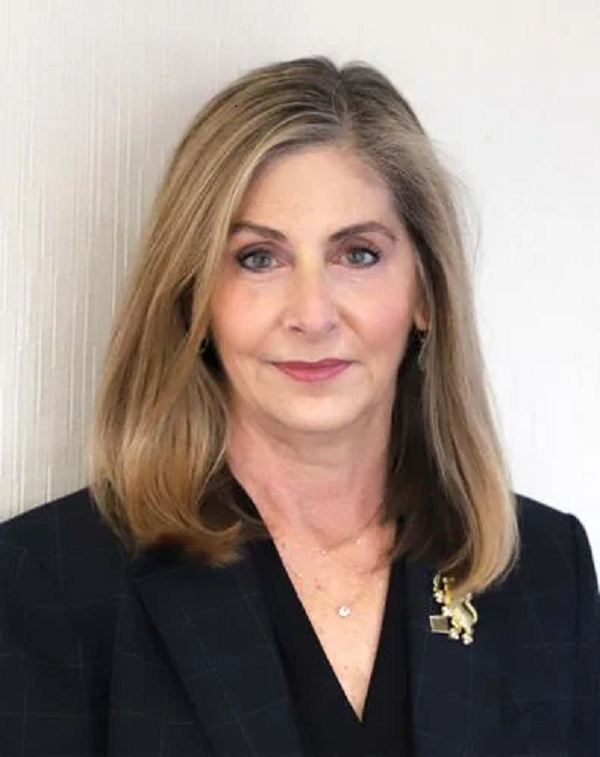 Article reprinted with permission from Cleveland Jewish News
By Courtney Byrnes
Beth Wain Brandon brings a personal and family history of involvement with the Jewish Federation of Cleveland and fundraising efforts as the chair of the Campaign for Jewish Needs in 2023 and 2024.
Serving in the same role her father, Norman Wain, held about 30 years ago, she said she was first hesitant to take on the challenging role, but felt like her prior experiences prepared her. Wain was a past chair of the Cleveland Jewish Publication Company Board of Directors.
"I saw firsthand the effects of COVID on our agencies and how some of them had to cut back on providing services," Brandon told the Cleveland Jewish News. "And I understand where each dollar goes now and how crucial it is to keep our community strong."
Her time as chair of the allocations committee gave her knowledge of the community and showed her how important the campaign is in the community, whether local, overseas or elsewhere.
Brandon's involvement with the Federation also extends to serving as vice chair on the board of trustees and as a past government relations committee chair and past Women IN Philanthropy chair. She has also served in the community on various boards like Mt. Sinai Health Foundation, Bellefaire JCB, Maltz Museum of Jewish Heritage and Ohio Jewish Communities.
She was a recipient of the 2014 Woman of Achievement award by the YWCA of Greater Cleveland, is involved at Planned Parenthood, and a past board chair of Recovery Resources.
"The whole theme of the campaign is Here for Good," said Brandon, a member of Anshe Chesed Fairmount Temple in Beachwood. "It's for the good of the community and here for the long haul, and it really is about the community coming together each year to raise the money we need to help keep us strong."
This year's campaign will kickoff a little differently as the launch event will be combined with Super Sunday with all-day telephone calling and a huge community festival to bring people together. The Super Sunday kickoff is scheduled for Aug. 28, with family activities starting at 1:30 p.m., at the Jewish Federation of Cleveland in Beachwood.
"We're going to have food trucks and activities for kids," said Brandon, a Pepper Pike resident. "And hopefully get lots of pledges because that's what we really need, but to also bring some joy back into our Federation lives."
This is all part of Brandon's vision to keep the community connect and together in support after the past few years of COVID kept everyone at a distance.
While her own involvement and learning from other community leaders have prepared her for the role as campaign chair, Brandon recalled watching her father take on the same role and other leadership positions.
"My whole family has been involved in the campaign, so it's kind of in my DNA to want to support the Federation in this way," she said.
She said she knows her father would be proud of her for stepping up as he always said he was "kvelling" each time they did something well.
"It makes me really happy that I was able to do this, and I also think its important for each generation to step up and take up leadership positions," Brandon said. "And by doing that, we really safeguard the continuity of our vibrant Jewish community."