12/15/2022
Brandon Touts Success Of Federation Record Campaign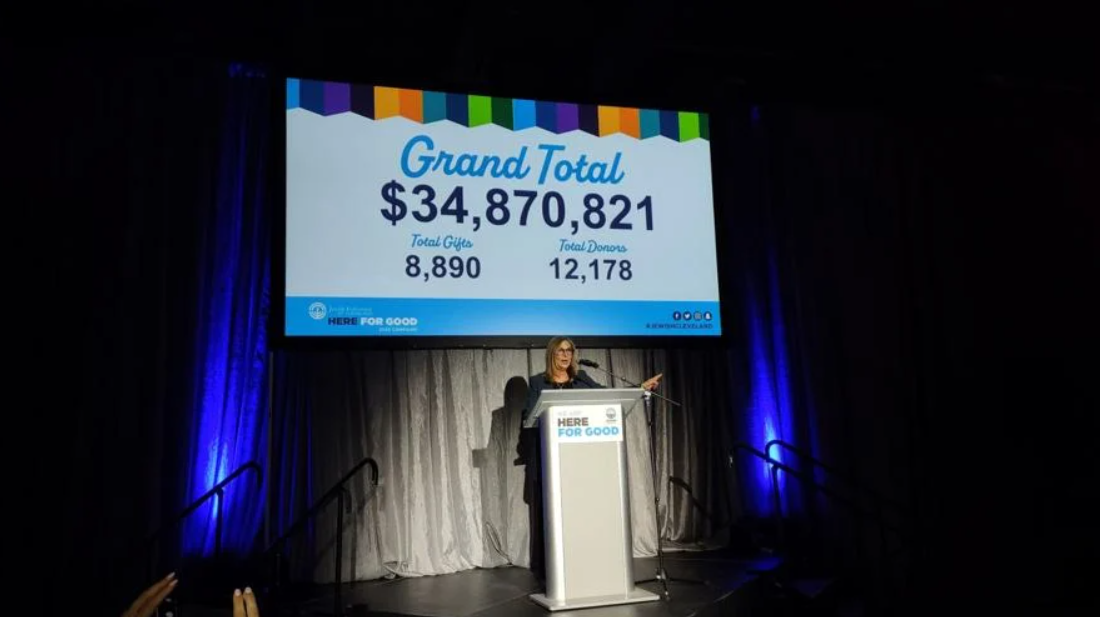 COURTNEY BYRNES | STAFF REPORTER
Article reprinted with permission from Cleveland Jewish News
After more than three months full of events and campaigning, the Jewish Federation of Cleveland concluded its 2023 Campaign for Jewish Needs Dec. 7, raising a record $34,870,821.
With its Super Sunday Kickoff Aug. 28, and events through the Young Leadership Division and Women IN Philanthropy, the community was able to gather in person in support of the campaign for the first time since the 2020 Campaign for Jewish Needs due to COVID-19.
Concluding her first year as the general campaign chair, Beth Wain Brandon said it was great to be in this position at this time and she looks forward to serving again next year.
"I'm hoping that the enthusiasm from this year's campaign will continue on because people really do care about this community," Brandon told the Cleveland Jewish News at the Closing Celebration. "And I'm so grateful that we can be 'Here for Good' for our whole community."
The closing was held at the Joseph and Florence Mandel Jewish Day School in Beachwood, where Brandon revealed the grand total raised by 12,178 donors and from 8,890 gifts, as well as from the results of two matching gift opportunities – the Mandel Match and the Brunswick Bonus.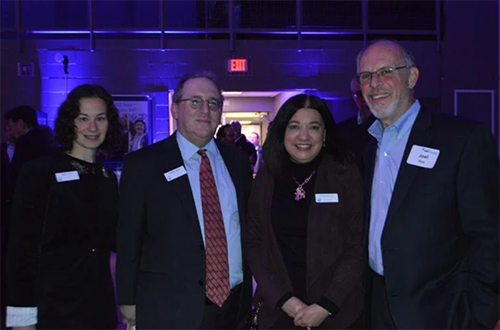 The Jack, Joseph and Morton Mandel Foundation committed to match every new or increased gift to the campaign up to $1.5 million to benefit the Ukraine/Ethiopia Emergency Rescue Fund. To date, the community has raised $5,558,812 for the Ukraine and Ethiopia fund.
Recently returning from Poland where she saw the efforts of the American Jewish Joint Distribution Committee and The Jewish Agency to help Ukrainian refugees, Brandon said the Mandel Match helped not only the campaign, but "our brothers and sisters coming from Ukraine.
"The Mandel Match was incredible because people that might otherwise not raise their gift chose to raise their gift because they want to help Jews in need," she said. "I met Ukrainian refugees and their needs are huge. They're really suffering."
Brunswick Companies in Garfield Heights committed to contributing an additional $180 gift to the campaign for every family that made a new gift of any amount in the name of each household family member, which brought in 806 new donors.
"It's such a wonderful way to encourage philanthropy for our children and to demonstrate it and to show our kids that not only are we supporting this community, but you can too," Brandon said.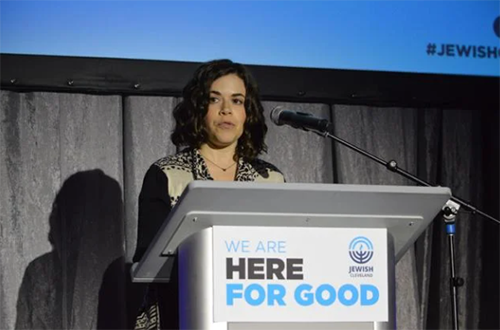 Breaking down the grand total, Ali Stern announced that Women IN Philanthropy raised $4,836,854 from 3,083 donors; Ryan Levine announced the Young Leadership Division raised $641,196 from 1,315 donors; and Lia Polster and Talia Landis announced high school and college students raised $59,692 from 1,010 donors.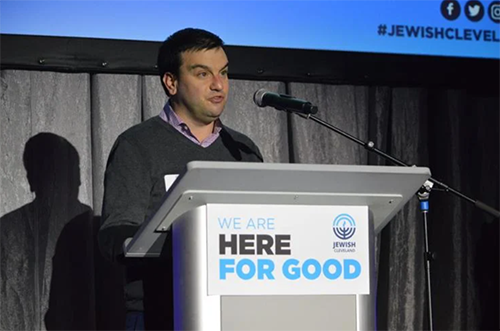 In addition to announcing the results of the campaign, the closing celebration honored Rachel Glickman as the 2022 Amb. Milton A. and Roslyn Z. Wolf Young Campaigner of the Year, as she was recognized by Dan Zelman, Federation board chair, and accepted the award from Nancy Wolf, who represented the Wolf family.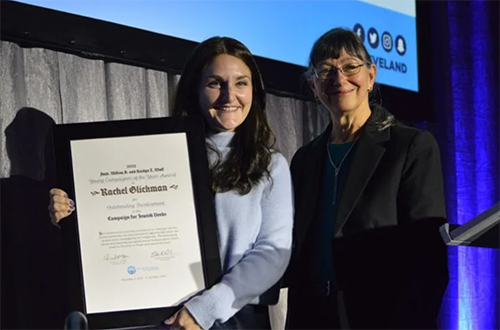 "Rachel, congratulations on the well-deserved award," Wolf said. "As our Wolf award recipient, you will receive a Federation mission to Israel and this customized plaque which honors you for the following, and I quote, 'Your demonstrated leadership, participation in campaign activities, personal generosity and deep commitment reflect the high ideals and devoted service exemplified by the Wolf family. The continuity of concern and leadership you uphold ensures the future of our Jewish people in Cleveland, in Israel and around the world.' Mazel tov."