09/27/2018
Campaigner of the Week: Dayna Orlean
Meet Dayna Orlean, our Campaigner of the Week!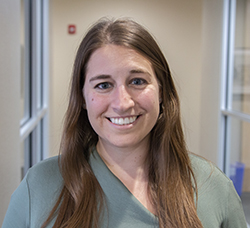 Q - Why is it important to be a Campaigner for Young Leadership Division (YLD)?
It's important to me to be a Campaigner for YLD to represent the next generation of Jewish leaders in our community. I've been lucky enough to benefit from several programs supported by Federation and I want to ensure the future viability of our community and communities around the world. As a transplant to Cleveland, I participated in the YLD LEADS program where I learned about the Federation and the agencies it supports. Immediately, I knew I wanted to continue to be involved with Federation to further establish my roots and become a part of this vibrant community.
Q - Why should the community become involved with the Federation?
The community should become involved with the Federation because we want to ensure a great Jewish future for those to come after us. As a young leader I feel like it's important to support the Federation and all the great work they do for everyone in Cleveland and around the world.
Q - How do you spend your free time?
I enjoy my free time by checking out all the delicious restaurants in Cleveland with my husband Cameron, and spending time with our rescue dog Derby, and my friends and family. I also like to work out, explore the Cleveland Metroparks, travel, and love to bake. In addition, I am a member of the Montefiore* Associate Board, and a big sister with Jewish Big Brothers Big Sisters, through Bellefaire JCB*.

*Both Montefiore and Bellefaire JCB are Federation beneficiary agencies.
---
Related Items