11/03/2017
Campaigner of the Week: Ira Kaplan
Ira is a passionate Campaigner who got his start as Co-Chair of the Young Business and Professional Group (now YLD). Now, he makes it a priority to give back and keep our community strong.
Q - What inspires you to be a Campaigner?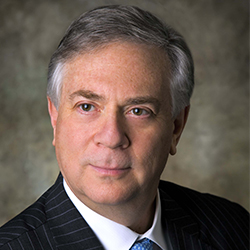 I have been a Campaigner since my wife and I came back to Cleveland in 1979. I do this because it was a core value in my home growing up to give back and to give back Jewishly. We got involved right away in the Young Business and Professional Group (now YLD), which I co-chaired. Campaigning is not difficult for me. I believe that we have a great product to sell and are fortunate to be able to help fund the needs of those in our community who need our help.
Q - Why is it important for you to campaign?
I believe that we have a responsibility to take care of those people in our community who cannot fully take care of themselves. I also believe that it is a privilege to do so. Federation is the best means to ensure that those needs are addressed and are met. Federation to me has always been a great example of a caring community that has organized itself around an important mission. We need to continue to focus on keeping and bringing our young people back here to live and work. I think that should be a vital part of our community strategy. We need that to happen to be able to continue to be as vibrant a community as we are and have been and to be able to support the needs of our Jewish community, especially in light of its demographics.
Q - What do you enjoy doing in your free time?
I love to ride my road bike during Cleveland summers, and I am fortunate that my wife, Amy, understands that I most like only riding in one direction (don't like the thought of turning around and riding back). She has been kind enough to be my ferry back on many occasions and does not laugh at me much (to my face). I also enjoy golfing and traveling - especially visiting our children who live across the country.
---
Related Items