09/18/2020
Celebrate, Mourn, and Give Thanks For The Year That Was
L'Shana Tova
As we come to the start of 5781, it's hard to know if we should celebrate, mourn, or give thanks for the year that was. In this case, we think all three are appropriate.
We celebrate how we have come together across the diverse Jewish and Cleveland communities to work together to help those made vulnerable because of the COVID-19 pandemic.
We celebrate that – despite the need for physical distance for much of the year – we continue to have a positive impact in Israel, St. Petersburg, and other Jewish communities large and small across the world.
We also celebrate this week's historic Abraham Accord between Israel, UAE, and Bahrain. We pray this ushers in a time of peace and stronger relations between Israel and other Arab states, Israel and its neighbors in the Middle East, and Israel and Palestinians.
At the same time, we mourn those lives taken because of COVID-19 and during COVID-19, that we have not been able to properly mourn for as a community.
We also mourn the inability to be physically present for loved ones while they have suffered. And we should mourn the extreme sense of isolation and exhaustion we've all had to confront over the past year.
Finally, and most importantly, as 5780 draws to a close, we are incredibly thankful for every person, professional, volunteer, donor, agency, synagogue, and organization that has worked with the Jewish Federation of Cleveland during the past year. Together, we are making life better in Jewish and Greater Cleveland, Israel, and our world, and we couldn't have done any of it without you.
Shabbat Shalom and Shana Tova U'Metuka – wishing you and yours a sweet, healthy, and happy new year!

J. David Heller
Board Chair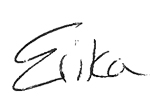 Erika B. Rudin-Luria
President
P.S. The High Holy Days can be a particularly difficult time for those who have recently lost a loved one. Please join us on September 21 at 8 pm for a virtual discussion on death, dying, and how our Jewish rituals on mourning have changed during the COVID-19 pandemic. In the meantime, if you or someone you know is struggling, please contact Access Jewish Cleveland at 216-292-4636 or online. We are HERE FOR GOOD – and we are here for you.