07/23/2018
Celebrating at the Lion of Judah Summer Social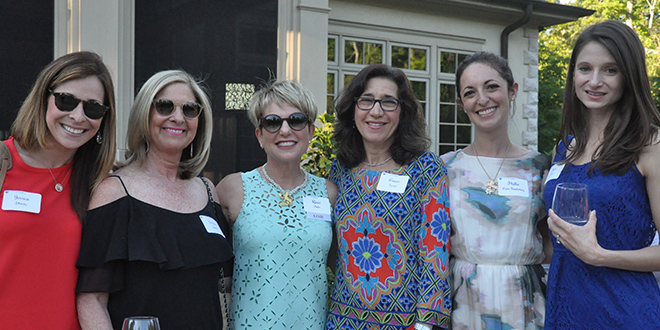 Lions of Judah, women who make an individual gift of $5,000 or more to the annual Campaign for Jewish Needs, will come together on August 21 at the Lion of Judah Summer Social to celebrate philanthropy and the meaningful difference women create through the Jewish Federation of Cleveland.
Sandy Wuliger will be honored locally as the 2018 recipient of the prestigious Kipnis-Wilson/Friedland Award! This award was established in recognition of Norma Kipnis-Wilson and Toby Friedland (z"l), co-founders of the Jewish Federation of North America's Lion of Judah program. Sandy will be recognized globally at the International Lion of Judah Conference in January. Sandy is one of six women from the Cleveland community to receive this award.
The Lion of Judah Conference will be held January 13-15 in Hollywood, Florida. Lions and aspiring Lions are invited to attend. For more information, visit www.lionconference.org.
We look forward to celebrating!
View photos from our last Lion of Judah Summer Social >>
---
Related Items