02/08/2017
Celebrating Our Shared Earth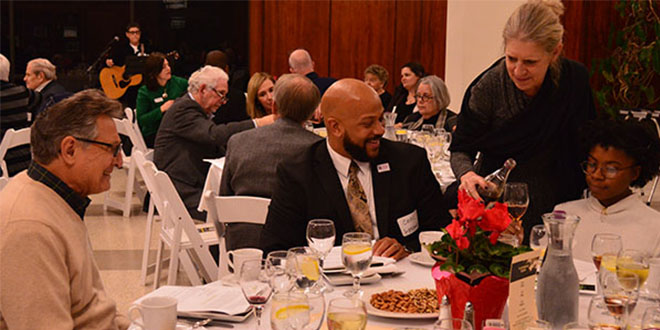 A beautiful evening celebrating our shared earth!
We want to take a moment to extend our deepest thanks to our guests and partners across the Jewish and general community who joined us for an Interfaith Tu B'Shevat Seder, celebrating the new year for the trees.
We come together on this day because it's not one of us, but all of us, who must care for our shared earth. And, together, we integrated all of our traditions into the Seder, singing songs in Hebrew and English, and reading passages from the Torah, Koran, and Bible. We concluded with a special meal, feasting on the fruits of the land and connecting with friends old and new.
If you missed this event, we hope you will join us next year. And for those who joined us, thank you for being part of something meaningful.
And, thank you to all of our partners who joined us to celebrate:
Check out the event photos on our Jewish Cleveland Facebook page.
---
Related Items
Related Items