02/13/2019
Celebrating the Earth at our Interfaith Tu B'Shevat Seder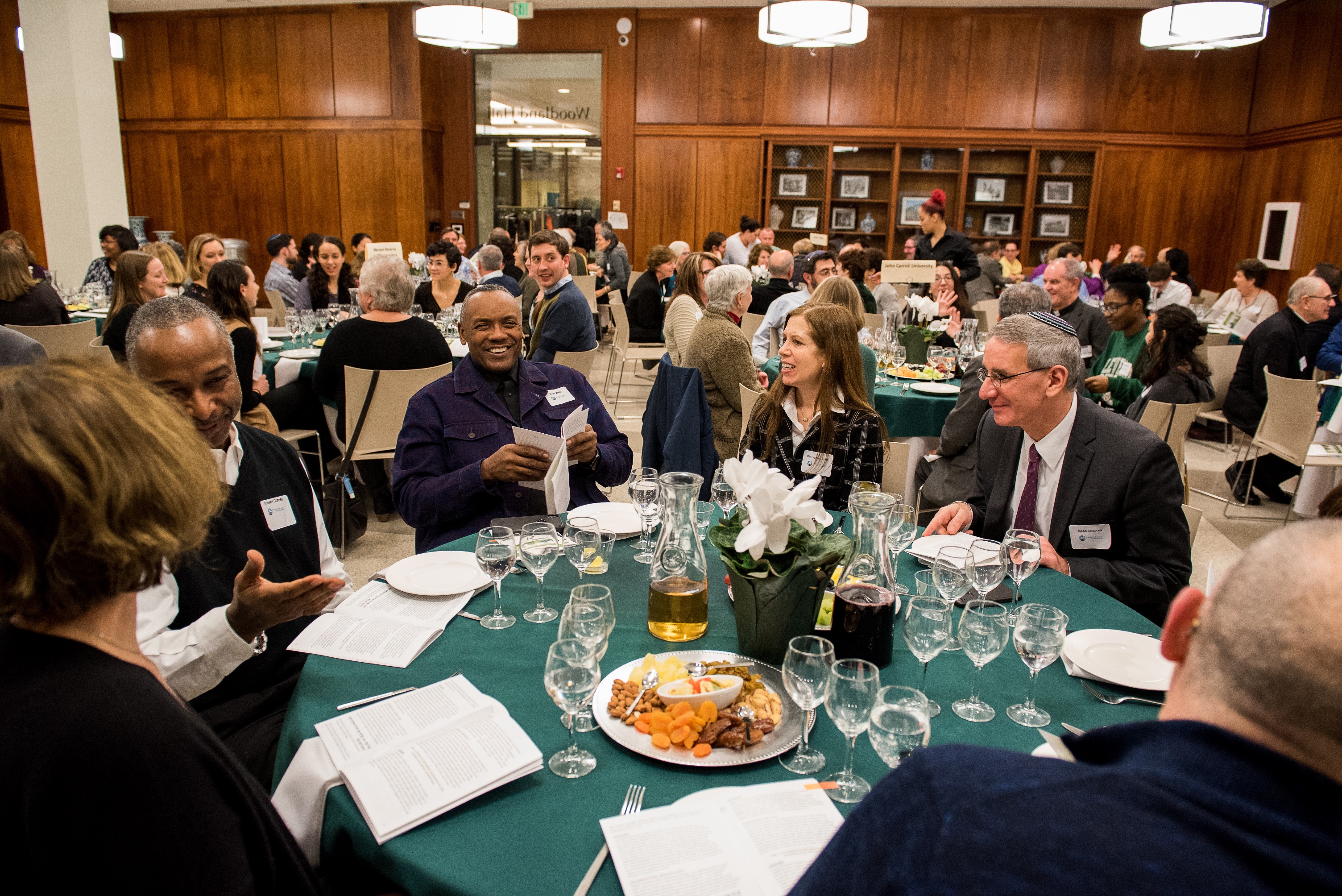 Our deepest thank you to our guests and partners across the Jewish and general community who joined us at the Cleveland Botanical Garden for an Interfaith Tu B'Shevat Seder, celebrating the new year for the trees.
We came together on this day as one community to Celebrate a Shared Earth because it's not just one of us, but all of us, who must care for each other. Together, we integrated all of our traditions into the Seder, singing songs in Hebrew and English, and reading passages from the Torah, Koran, and Bible. We concluded with a special meal, feasting on the fruits of the land and connecting with friends old and new.
Learn more about our partners:
Arava Institute:
www.arava.org
Holden Forests & Gardens:
www.holdenfg.org
Celebrating Jewish Life:
www.CelebratingJewishLife.com
Cuyahoga ReLeaf:
www.cuyahogariver.org/cuyahoga-releaf.html
Diocesan Social Action Office – Catholic Charities-Diocese of Cleveland:
www.ccdocle.org/social-action/issues/environment
Ohio Interfaith Power and Light:
www.ohipl.org
Jewish National Fund:
www.jnf.org
LEAP for Biodivesity:
www.leapbio.org
Maltz Museum of Jewish Heritage:
www.maltzmuseum.org
The Nature Conservancy:
www.nature.org
Rid-All Green Partnership:
www.greennghetto.org
Sustainable Cleveland:
www.sustainablecleveland.org
Turkish American Society of Cleveland:
www.tascleveland.org
Western Reserve Land Conservancy:
www.wrlandconservancy.org
For more information on the Federation's Community Relations Committee, contact Debbie Klein at dklein@jcfcleve.org or 216-593-2834.