04/07/2016
Chelm, Moss to be Honored on April 12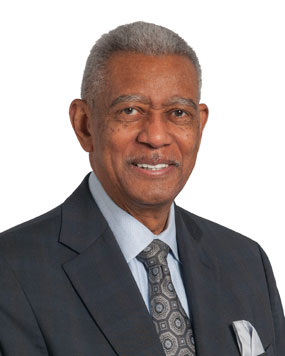 Article reprinted with permission from Cleveland Jewish News.
The Rev. Otis Moss Jr. has received many awards during his illustrious career, including the Leadership Award from the Cleveland chapter of the American Jewish Committee in 1996.
Moss, pastor emeritus of Olivet Institutional Baptist Church in Cleveland, will add to that impressive list when he receives the Charles Eisenman Award for Exceptional Civic Contributions at the Jewish Federation of Cleveland's 112th annual meeting at 7:30 p.m. April 12 in Kangesser Hall at Park Synagogue Main in Cleveland Heights.
Reneé Chelm will also be recognized as she concludes her three-year term as Federation board chair.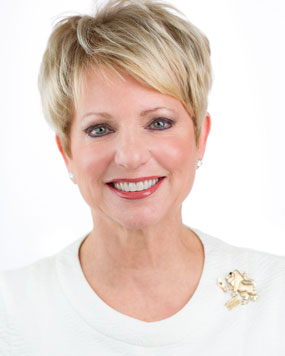 "We're talking about a living legend here, just a giant among us," Chelm, who also serves as chair of the selection committee for the Eisenman Award, said of Moss. "The committee saw the totality of what Rev. Moss has done in his life, such as his commitment to the civil rights movement, to voting rights, to economic equality and to making positive change – areas he has worked his whole life in improving.
"We thought it was even more important for us to recognize him now because civil rights, voting rights and economic inequality are still issues we are facing today, and he is at the forefront fighting these battles. It was an obvious choice for us."
Moss, 81, said he was "totally surprised, tremendously honored and indescribably appreciative and humbled by the selection."
"Historically, in the struggle for justice and equality, the African-American community leadership and Jewish community leadership have found a significant bond all the way back to the founding of the NAACP in the early 20th century," he said.
Moss, who retired as senior pastor from Olivet Baptist Church in 2008 after 33 years on the pulpit, noted he worked with the Rev. Martin Luther King Jr. on the civil rights movement during the 1960s. Moss was co-pastor with King at the Ebenezer Baptist Church in Atlanta.
"Throughout my ministerial career, there have been significant relationships in cooperative work across racial and ethnic bonds and lines, and it has been an interfaith journey," he said.
Moss, who serves on the board of trustees of the Maltz Museum of Jewish Heritage in Beachwood, said there is always room for improvement in the relationship between the African-American and Jewish communities.
"It's something we have to intentionally work toward from year to year, from decade and decade and particularly, from generation to generation," he said. "Secondly, we have to learn each other's histories and experiences, and in doing that, we will discover that we are one people under G-d, on humanity, and we cannot successfully live apart."
Moss and his wife, Edwina Hudson Moss, live in Bratenahl. Their son, Otis Moss III, is pastor of Trinity United Church of Christ in Chicago.
Chelm, of Pepper Pike, said her three years as Federation board chair have gone by very quickly.
"It has been an enormous privilege and honor to lead this community and to lead an organization that has such an enormous impact on the lives of so many," she said.
"I will continue to be involved (in the Federation). I'm stepping back but not stepping away."
Chelm, 63, has served in a leadership role with the Federation the past 15 years. She and her husband, Kerry Chelm, are members of The Park Synagogue in Cleveland Heights and Pepper Pike.
WHAT: 112th annual meeting of the Jewish Federation of Cleveland
WHEN: 7:30 p.m. April 12
WHERE: Park Synagogue Main, 3300 Mayfield Road, Cleveland Heights
COST: Free and open to the public
INFO: Dessert reception to follow. Kosher dietary laws observed.
Registration is strongly encouraged, as space is limited. To register or for more information, email infomgr@jcfcleve.org or call 216-593-2900, ext. 740.
---
Related Items