11/11/2015
Cleveland at the GA
Check out a few highlights from the Jewish Federations of North America General Assembly! This three-day conference was jam-packed with incredible speakers, networking with friends old and new, and celebrating the Federation movement. See what our community members had to say about their GA experience here.
Opening Plenary Welcomes 3,000+ to the GA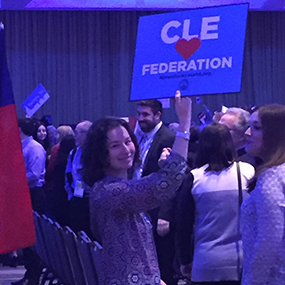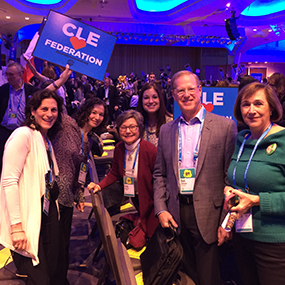 Federation staff and community members show their #JewishCleveland pride at the GA Opening Plenary!
Acress Debra Messing Discusses a Life Committed to Tzedakah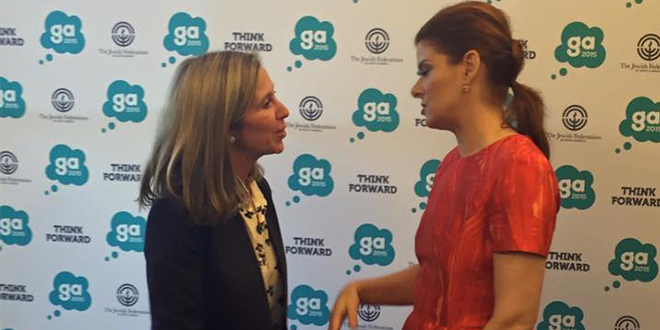 Board Member Suellen Kadis meets actress Debra Messing, who shared her moving story of meeting Holocaust Survivor Gerda Weiss Klein. Messing is committed to a life to service and tzedakah.
Judge Rosalie Abella Shares Her Personal, Powerful Story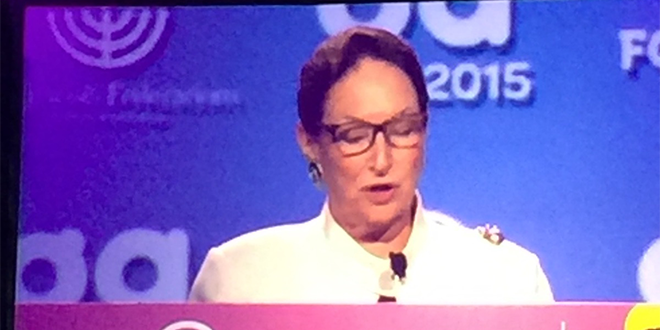 "One of the legacies of having a Holocaust background is that you never stop thinking about justice," said Judge Rosalie Abella, Supreme Court of Canada.
Congratulating Michael Siegal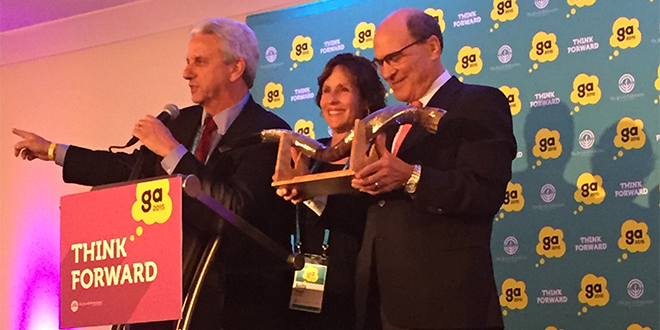 "The Federation must always remain a safe place for robust and respectful dialogue," said Jewish Clevelander and JFNA Board Chair Michael Siegal, who was honored at the GA as he concludes his three-year term. He is pictured here with fellow Clevelander and JAFI Board Chair Charles Ratner.
Israeli Prime Minister Netanyahu Speaks in Person
"There is only one Jewish people and one Jewish state. Now more than ever we must work together to unite the Jewish people and secure the Jewish state." Israeli Prime Minister Benjamin Netanyahu addresses the crowd at the Closing Plenary.
---
Related Items