04/20/2018
Cleveland Celebrates Israel's 70th Birthday in a Big Way!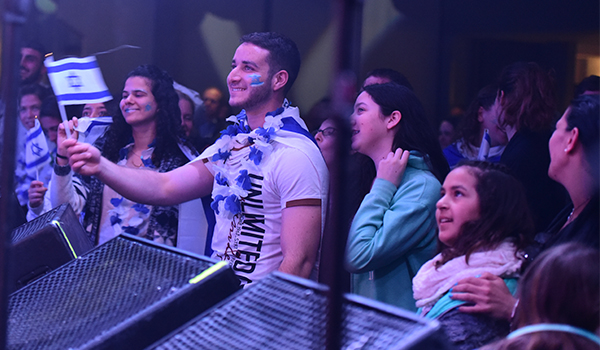 Cleveland loves Israel! Thank you to the 1,100+ community members who joined us for an unforgettable night of music at David Broza Live, a Yom Ha'atzmaut (Israel's Independence Day) celebration.
The energy was electric as Israeli superstar David Broza performed all of his iconic hits, which blended sounds from around the world. Broza was later joined by up-and-coming Israeli artists Maya Isac and Tamar Eisenman, who captivated the sold-out crowd with their unique sound and strong showmanship.
Before the concert even began, the Yom Ha'atzmaut celebration already started at the Blue & White Party. This exclusive event for Cleveland 21 – 45 year olds was a true toast to Israel, complete with blue and white cocktails, a candy bar, a Lego mosaic, dancing, and music.
Thank you to our event chairs, co-hosts, and sponsors for their support of these events. And, thank you to all of our guests who joined us!
View photos from David Broza Live >>
View photos from Blue & White Party >>
If you missed this event or can't wait to see us again, please join us at the Federation's 114th Annual Meeting on April 26. Learn More >>
---
Related Items