02/06/2018
Cleveland Community Birthright Trip Itinerary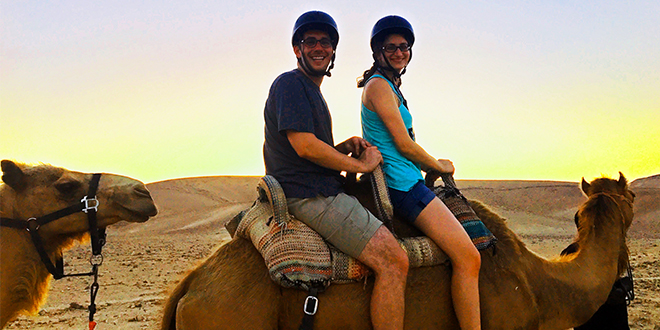 Just a few places you'll go and things you'll see during the Cleveland Community Birthright Trip.
Day 1: Depart for Israel with your fellow Birthright travelers – we're bound to become best friends during the long flight!
Day 3: Watch the sunrise atop of Masada, the ancient mountaintop fortress. Then, cool off with a waterfall hike in the Ein Gedi reserve.
Day 6: Head to Jerusalem to explore The Kotel, the Jerusalem marketplace, and celebrate Shabbat together.
Day 7: Visit to Beit Shean, Cleveland's sister city. We were welcomed with open arms and enjoyed a delicious home-cooked meal by one of the local chefs – a true highlight of the trip!
Day 9: Explore the cosmopolitan lifestyle in Tel Aviv with a tour of the ancient seaport of Jaffa, an awesome arts scene, and hip restaurants.
Day 10: Our trip has come to an end and we're flying back to the US – I can't believe how those 10 days went by so fast!
Don't forget to tell fellow Clevelanders, kids, and grandkids about this amazing adventure. Trips are departing every summer! For more information, contact Matt Newman at mnewman@jcfcleve.org or 216-593-2880.
---
Related Items