05/09/2019
Cleveland's Inaugural BorderLight International Theatre + Fringe Festival to Feature Israeli Artists
Article reprinted with permission from Cleveland Jewish News.
BOB ABELMAN | COLUMNIST
The 4-day inaugural BorderLight International Theatre + Fringe Festival, featuring top-flight performers from abroad and world premiere collaborations between Cleveland-based and international theater artists, launches on July 24.
More than 100 artists from nine countries – Bolivia, Canada, Ireland, Israel, Mexico, South Africa, South Korea, Syria and the United States – will perform 40 different productions at indoor and outdoor venues from Playhouse Square to Public Square.
"A festival like BorderLight creates reputational impact," suggests Dale Heinen, who shares the duties of festival co-founder and co-director with Jeffrey Pence. "It affirms Cleveland's place on the cultural map as a destination for the arts. Cleveland's rising reputation, our outsize theatrical capacity – not one, but two, theatre districts (Playhouse Square and Gordon Square) – nationally-recognized performing arts institutions, and high cultural participation by residents, make it the ideal location for BorderLight."
According to Pence, the plan is to grow BorderLight into "a signature annual festival promoting Cleveland as an international city of artistic innovation and border-crossing conversation." The inaugural event will offer drama, comedy, interactive experiences, circus performances, a puppet procession and more.
One of the featured performances will be "Under Construction" by Davai, a Tel Aviv-based theater troupe best known for its visual humor. Their production, a physical comedy about three eccentrics sharing a crammed run-down flat, is sponsored by the Jewish Federation's Cleveland-Israel Arts Connection.
Tickets, ranging from free to $30, will be offered starting May 17 at borderlightcle.org.
---
BorderLight International Theatre + Fringe Festival
WHAT: "Under Construction"
WHERE: Helen Rosenfeld Lewis Bialosky Lab Theatre, 1501 Euclid Ave., Cleveland
WHEN: July 25 (6:30pm), July 26 (6:00pm), July 27 (1:00pm & 9:00pm)
TICKETS & INFO: $30, on sale starting May 17, go to borderlightcle.org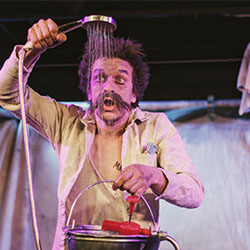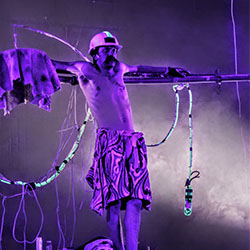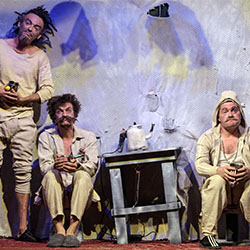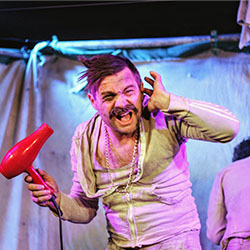 ---
Related Items