05/02/2023
Cleveland Israel Arts Connection Puts Spotlight on Culture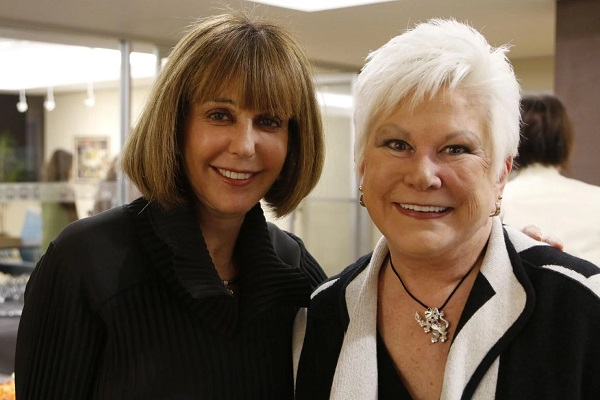 BECKY RASPE
Article reprinted with permission from Cleveland Jewish News
A program of the Jewish Federation of Cleveland, the Cleveland Israel Arts Connection is an initiative that brings Israeli arts and culture to Cleveland, working with local arts organizations and institutions to build cultural bridges between the Middle East and Northeast Ohio through a shared love of all things art.
Its origins date back to the 2008 celebration of Israel's 60th anniversary, where then-Federation President Stephen H. Hoffman arranged to bring the Cameri Theater of Tel Aviv to Cleveland for a production of "Hamlet" on the Bolton Theatre stage at the former home of The Cleveland Play House. The Museum of Contemporary Art Cleveland also showed "Hugging and Wrestling: Contemporary Israeli Video and Photography" as part of the festivities, and the Israeli hip-hop group HaDag Nachash headlined a community Yom Ha'aztmaut community celebration.
The offerings were well received, and soon after, the Cleveland Israel Arts Connection was born, with Roe Green and Erica Hartman-Horvitz being selected as co-chairs. The pair continue to serve in the role to this day, and told the Cleveland Jewish News their involvement stems from their interests in theatrical productions and contemporary art, respectively. Both said Hoffman approached them directly, and "the rest is history," Hartman-Horvitz said.
Today, its goal remains the same – to present Israeli art to the greater Cleveland community in theaters, galleries, festivals and concert halls. By partnering with numerous fine arts organizations, artists and performers, Hartman-Horvitz said the CIAC has "really made a difference in terms of sharing Israeli art with the Cleveland community." The team now consists of an advisory group made up of community members. It also has its own staff – made up of senior development officer Hedy P. Milgrom; Israeli arts and culture consultant Israel Wiener; and director Debra S. Yasinow. It also manages the Roe Green Gallery, housed within the Federation's Jack, Joseph and Morton Mandel Building at 25701 Science Park Drive in Beachwood.
"And it doesn't just go to the Cleveland Jewish community, all of the venues, besides the Roe Green Gallery, are well recognized in communities where the Jewish population is a small part of it," said Hartman-Horvitz, who lives in Moreland Hills and attends Temple Emanu El in Orange. "It's jointly beneficial, especially because artists then have a venue to come to here. If they're doing a show at Carnegie Hall in New York City, they could also stop in Cleveland and have opportunities to work with The Cleveland Orchestra or the Tri-C JazzFest."
For Green, the benefit lies in a constantly shrinking world that only gets more and more connected by the day, she said.
"It's important for us to support (Israel) any way we can because there is so much good stuff there," said Green, who lives in Jupiter, Fla. and Lyndhurst. When in Cleveland, she attends Suburban Temple-Kol Ami in Beachwood. "These artists are so good at what they do. Whether it be visual arts, their orchestra or museums, it's nice having that connection."
Over the years, CIAC has hosted artists from all disciplines. For Hartman-Horvitz, it's difficult to choose a favorite, but she said the 2015 "Violins of Hope" performances, education programs and major exhibition through several local organizations stands out to her. Green said choosing her favorite is even harder, as "all of it has been very interesting, even experimental. It's hard to choose one because it's all so good and so different."
With the spring and summer 2023 season in full swing, Clevelanders have plenty to choose from – ranging from Yom Ha'atzmaut offerings, dance productions, author talks, musical performances and visual arts exhibitions. One of the highlights includes the "Surface Identities: Studio Works by Israeli Street Artists" exhibition by curator Sara Hurland and presented by CIAC. The exhibition runs through Dec. 20, featuring studio works by 16 Israeli street artists to give a sense of Israel through their eyes and hands, according to the season brochure. It is housed in the Federation's Roe Green Gallery.
As Israel approaches its 75th anniversary, Hartman-Horvitz and Green said the relationships that culture sharing creates are priceless – making Israel stronger with every dance, song or painting.
"I believe arts and culture are probably the most important parts of building communities among people, especially those that are not homogeneous like Israel, and even Cleveland," Hartman-Horvitz said. "We can all take in and enjoy an artist's ability to communicate their emotions to us. And it's important that it's being done right here, in Cleveland's venues. Not in temples or the JCC, but in venues that are seen by all of Cleveland."
Green said, "The arts are what makes us human. What I'm seeing become a trend is schools cutting out arts from the first go. I don't like it. For me, the arts are so important. This is what makes us human and always has."