08/31/2021
Cleveland Leaders Visit Israel To Show Solidarity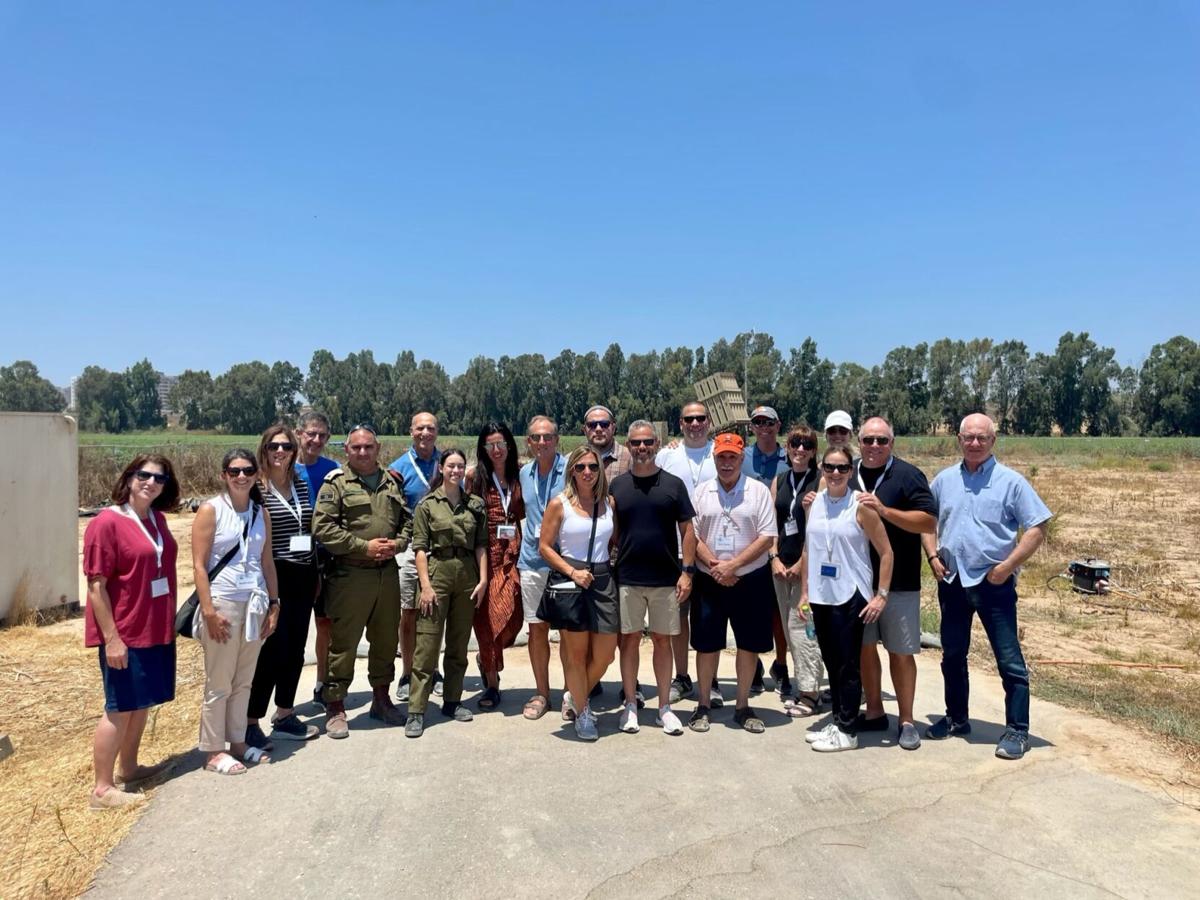 McKENNA CORSON | STAFF REPORTER
Article reprinted with permission from Cleveland Jewish News
Following the recent Israeli-Hamas conflict and ongoing battles against COVID-19, 17 local Jews visited Israel to extend the city's support and learn about Cleveland's positive impact on the Middle Eastern country July 11 to July 17.
The participants were a part of the mission consisted of Jewish Federation of Cleveland staff, lay leaders and Cleveland rabbis.
Of those present were Rabbi Scott Roland, spiritual leader of Congregation Shaarey Tikvah in Beachwood; Lawrence Mack, executive vice president at Key Bank; and Jim Ratner, executive vice president at Forest City Enterprises.
Roland said that the trip sought to hit a number of goals, ranging from extending a helping hand to Israelis, seeing the Federation's efforts at play in Cleveland's Israeli sister city of Beit Shean and allowing the Clevelanders to gain new perspectives of Israel and of those who call it home.
"I recognize, of course, that my presence is not solving any conflicts or stopping any wars, but in my heart, I feel a deep pull at times of conflict to be in the state of Israel," said Roland, a resident of Beachwood.
The mission took the Clevelanders all across Israel – from meeting the head of a community center that serves both Jews and Arabs in Lod, to visiting an animal therapy center in Sderdot to watching students demonstrate their STEM knowledge due to the Federation's financial support in Beit Shean.
Participants also traveled to a number of projects operated by the American Jewish Joint Distribution Committee and Jewish Agency for Israel – two of the Federation's partners in Israel and around the world. They also ventured to an absorption center for Ethopian Jews, attended security briefings and heard from a diverse array of speakers on topics ranging from societal issues in Israel to the weight of COVID-19.
"Being a very small group made it very helpful in having the kind of candid discussion with various people – leaders, civil servants and social activists – that we wanted to have," said Ratner, a resident of Shaker Heights and member of Park Synagogue in Pepper Pike and Cleveland Heights. "No one was delivering a canned speech, this was not a campaign rally. This was a fact finding, insight gaining trip."
At many points throughout the mission – and especially during a 30-minute meeting with Israel's President Isaac Herzog just days after his election – Mack, Ratner and Roland discovered that Cleveland serves a much larger, vital role in Israel than they initially thought.
"What was most impressive to me is that Cleveland just does it better than everyone else," Roland said. "The level of commitment and caring to the projects around the country that Cleveland supports is unmatched. ... As a recent transplant to Cleveland and as a community rabbi, I feel like I can stand tall and be extremely proud of our successes in Israel."
To Mack, the mission was a success for numerous reasons. Most poignantly, Mack said that the lasting stories he gained from the mission will help him as a solicitor for the Federation's annual campaign and as a board member of local Jewish organizations like the Mandel Jewish Community Center and Menorah Park. This, he said, will help him contribute to the lasting future of Cleveland and Israel's shared relationship.
"It was definitely very successful, both for us and I think for our partners and others who we spoke to," said Mack, a resident of Shaker Heights and member of The Temple-Tifereth Israel in Beachwood. "... Stories are the best way to generate enthusiasm about the campaign and to raise additional dollars. Hopefully, I'll have an opportunity to spend a little time at board meetings to talk about what we did during the mission as well."