11/20/2015
Clevelander Joins PJ Our Way Team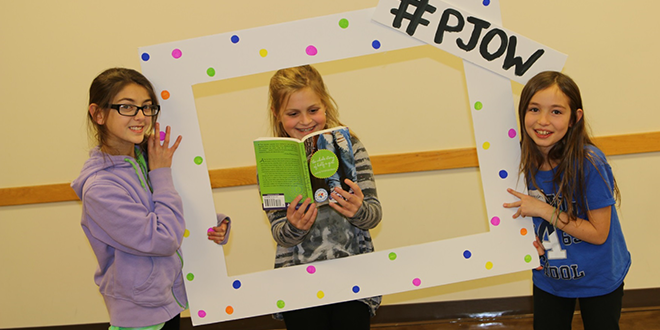 CLEVELAND – Madeline (Maddie) McCann, 10, of Beachwood has been selected to join the national PJ Our Way Design Team, a prestigious position through the PJ Our Way program that gives young people the opportunity to develop leadership skills, while connecting with other pre-teens across the country.
Currently in its second year, the PJ Our Way pilot program is the next chapter of the highly successful Jewish outreach program, PJ Library®, which has reached more than 4,400 Cleveland kids since 2009. While PJ Library targets young children, PJ Our Way offers 9-11 year olds a choice of Jewish-themed books and a safe website to upload reviews, videos and blogs. PJ Our Way is currently available in select cities, including Cleveland.
"We are thrilled to have Maddie on board" said PJ Our Way Design Team Director, Saskia Swenson Moss. "Design Team members are great role models for tweens who want to connect to Judaism in fun and engaging ways."
Maddie and nine other team members from across America have early access to books, and will create content, including videos and reviews, for the PJ Our Way website. The team works together to interview authors, participate in workshops and lead the conversation amongst their peers.
"I had so much fun last year," Maddie said. "Now, I am really excited to Skype and work with people all over America!"
Learn more about PJ Our Way and register at www.pjourway.org. For questions about PJ Our Way or PJ Library, please contact Kelly Rubanenko at 216-593-2865 or krubanenko@jcfcleve.org.
---
Related Items