05/12/2023
Clevelanders Have Played Vital Role in Israel's Success
Since before Israel declared its independence in 1948 through contemporary times, Clevelanders have played crucial roles in the founding and prosperity of the Jewish state. The late Rabbi Abba Hillel Silver is the most prominent Clevelander involved in the creation of the Jewish homeland. But others, too, played a central role in its establishment and success today. Some of these people appeared in the Cleveland Jewish News' Israel 60th special publication, with many more Clevelanders playing crucial roles in the next 15 years.

They are presented here in alphabetical order. There are others who may not be featured here but who may too, have played an equally important role.

Article reprinted with permission from the Cleveland Jewish News.
Table of Contents

---
Robert Goldberg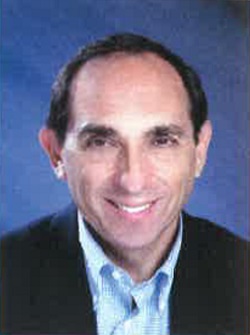 Robert "Bobby" Goldberg has owned an apartment in Israel since 1970, and he spends seven or eight weeks there a year. Over the years, he has gotten personal calls from four Israeli leaders: Ariel Sharon, Shimon Peres, Benjamin Netanyahu and Nathan Sharansky.

As immediate past chair of UJC, the top volunteer leadership post in the umbrella organization for all North American Jewish federations, Goldberg devoted much of his time to the Jewish state. A top priority has been development of Israel, notably the town of Beit She'an, through the P2K project that he helped establish.

President of AmTrust Bank, formerly Ohio Savings, Goldberg says his favorite project in Israel has been helping Ethiopian Jews settle in the Jewish state. PACT, first established in Beersheva in the Negev and now expanded to other Ethiopian communities, helps Ethiopian youngsters and their parents navigate cultural and economic barriers to keep pace with other Israelis.
---
Stephen Hoffman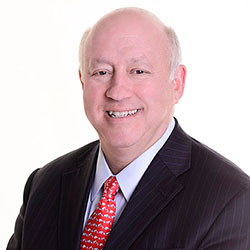 As president emeritus of the Jewish Federation of Cleveland, Stephen H. Hoffman's leadership took him to many places, meeting countless important officials and mentoring future leaders, during his 35-year tenure. He retired at the end of 2018, but continues to be involved in the community as chairman of the Jack, Joseph and Morton Mandel Foundation's board of trustees.

Arriving in Cleveland from Philadelphia in 1974 to serve as director of social planning and research at the Federation, Hoffman moved his way up to becoming CEO and president in 1983. His time at the Federation was broken up by a short stint when he was on "loan" to serve as the president and CEO of the Jewish Federations of North America from 2001 to 2004.

Very early on in his presidency in Cleveland, he learned of the plight of the Ethiopian Jews and mobilized, along with other federations, to raise funds to settle them in Israel, and later founded Parents and Children Together, an educational support program that helps Ethiopian children pass pre-kindergarten and kindergarten today. Hoffman was also the founding director of the Council for Initiatives in Jewish Education and founder and past co-chair of the Secure Community Network.

He serves on Israel-focused boards, including the Jewish People Policy Institute in Israel and The Jewish Agency for Israel.

While being honored at JFNA's 2018 General Assembly in Tel Aviv, Hoffman said, "Cleveland is special to me. We are Zionists who live the concept of Kol Israel arevim ze lazeh, or all Jews are responsible for each other. That really drives me. I can't think of any better way to have spent my life."
---
Mendy Klein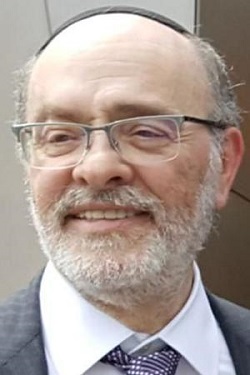 Just how far his philanthropy reached became apparent when Robert "Mendy" Klein died May 3, 2018, at age 65, and his loss was felt by mourners from Cleveland to New York and Israel. Among the causes Klein cherished were education, mental health, abuse prevention, security, cemeteries and the state of Israel.

Born to Holocaust survivors in Hungary, Klein came to the United States in 1956 and became a successful businessman.

A pillar of the Orthodox community, Klein was a huge donor to Hebrew Academy of Cleveland, Yeshiva Derech HaTorah, Fuchs Mizrachi and the Jewish Federation of Cleveland, and instrumental in bringing The Shabbos Project to Cleveland.

In Israel, Klein was instrumental in the restoration of Kever Rochel, the Tomb of Rachel, and championed initiatives throughout the Jewish state, including Amudim Israel, a confidential resource center providing clinical case management and crisis intervention for individuals and families impacted by abuse, trauma and addiction.
---
S. Lee Kohrman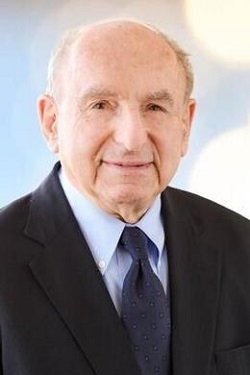 Over the 24 years he served as president of the David and Inez Myers Foundation, S. Lee Kohrman led the foundation in contributing $150 million to organizations in Cleveland, Israel and beyond. Many of those investments went to Israeli universities for research in the life sciences, including the Myers-JDC-Brookdale Institute in Jerusalem of which he served as a chair.

Kohrman's Zionist beliefs stem from his father and have led him to visit Israel close to 100 times. For a time, he found himself traveling to the Jewish homeland four times a year, partly due to his work with the Jewish Federation of Cleveland.

His first time in Israel was in 1950, shortly after the War of Independence and his graduation from Harvard College in Cambridge, Mass.

"I was young. The country was young," Kohrman told the CJN in 2020. "We used to go out at night, catch fish, ship them to Tel Aviv in the morning. That's forever in my memory."

As a past chair of the Bureau for Jewish Education, the Jewish Education Center of Cleveland created the S. Lee Kohrman Award in Jewish Experiential Education in 2020 to be awarded annually to one outstanding "Beyond the Classroom" Jewish educator in Cleveland.
---
Rabbi Arthur J. Lelyveld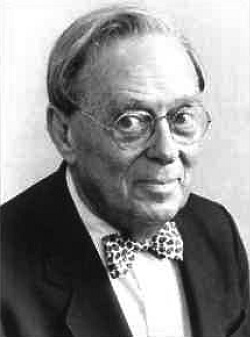 As spiritual leader of Anshe Chesed Fairmount Temple and leader of some of the country's major Jewish organizations, Rabbi Arthur J. Lelyveld is best remembered for his social activism, particularly in the area of civil rights.

But as a young rabbi, he urged Truman to recognize the state of Israel. Two years before Israel's birth, as executive director of the Committee of Unity for Palestine in the Zionist Organization of America, Lelyveld met with Truman in the White House. He helped make the case for a Jewish state at a time when the State Department was hostile to the idea, The New York Times said in the rabbi's obituary.

Following his ordination as a Reform rabbi and positions with two small synagogues. Lelyveld went to New York in 1944 to devote himself full time to the Zionist cause. He campaigned across the country in support of a Jewish state, challenging those Jews with opposing views. Later, he served as president of the American-Israel Cultural Foundation.
---
Morton Mandel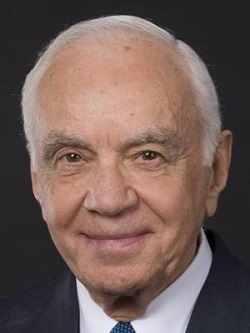 Morton Mandel, whose name appears on a number of Jewish and Cleveland institutions due to his family's large philanthropic gifts, first visited Israel in 1967, after the Six-Day War. Since then, he has visited the country four times a year; he has both donated money and invested in businesses there.

In 1940, Mandel, and his brothers and partners, Joseph and Jack, established Premier Automotive Supply Company, a small business that sold spare auto parts. It became Premier Industrial Corporation, a distributor of auto parts and electronic components, which was bought in 1996 by a British firm.

In 1998, the family foundation established the Mandel Leadership Institute in Jerusalem to train and cultivate leaders in education, societal administration, government and the military. In 2005, another Mandel leadership center was started in the Negev to train young people to work in nonprofit organizations there.

Mandel, who holds honorary doctorates from Hebrew and Ben Gurion universities, joined with others to found Israel Equity Ltd. (IEL) in 2003. IEL invests in Israeli companies, such as Phoenicia Glass Works, a bottle factory, and Bikur-Rofe, a chain of urgent care clinics.

Philanthropy and creating jobs are equally important in developing the Negev, he told Globes, an online Israeli magazine. He sees his work in Israel as a partnership with the government, which has "to do the right thing ... The government has to create conditions to attract the business entrepreneur."
---
Sam Miller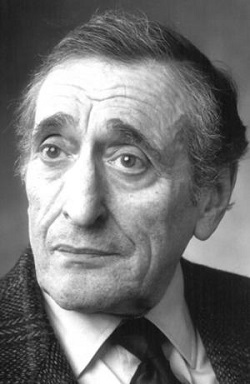 While Sam Miller's office walls inside Terminal Tower in downtown Cleveland were once covered with photographs of him with celebrities, world dignitaries, religious leaders and politicians, his true dedication was to regular people. Born to poor Jewish immigrants from Russia and Poland, he always remembered his humble beginnings as he climbed the ranks to become co-chairman emeritus of Forest City Realty Trust and had a seat at the table with Israeli prime ministers and Pope John Paul II.

As he was honored with the Lifetime Achievement Award at the Cleveland Jewish News 18 Difference Makers in 2016, Miller shared a story from his time in the U.S. Navy after the Golan Heights fell and his close friend, Golda Meir, Israel's first and only female prime minister, invited him along with her to see President Richard Nixon.

Due to his philanthropy and leadership, his name graces the Maria and Sam Miller Emergency Services Building at Cleveland Clinic and The Samuel H. Miller Keeping our Words Alive Digital Archive of the CJN through grants from the Samuel H. and Maria Miller Foundation, as well as the Sam Miller Goodness Award given during Values in Action Foundation's Celebration of Goodness event, which Miller started in 2000.

Miller was a lifetime honorary trustee of the Jewish Federation of Cleveland and the National Conference of Christians and Jews; honorary trustee of Case Western Reserve University; chair of Israel Bonds and Cleveland Jewish Welfare Fund; and board member of the Maltz Museum, Jewish National Fund and United Jewish Appeal, among others.

He also campaigned on behalf of United Jewish Appeal across the United States. Miller was awarded the American Red Cross National Humanitarian Award, the Ellis Island Medal of Honor Award and the Distinguished Service Award of Medical Hall of Fame. In 2022, the CJN renamed its Lifetime Achievement Award to honor Miller, now known as the Sam Miller Lifetime Achievement Award. Miller died March 7, 2019. He was 97.
---
David N. Myers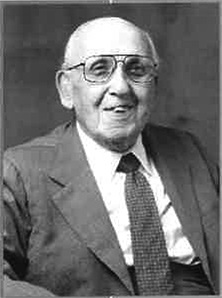 Philanthropist, self-made businessman, and civic activist David N. Myers made enormous contributions to Israel. Through the David and Inez Myers Foundation established at the Jewish Community Federation, he and his wife Inez disbursed millions of dollars to Jewish and secular causes. He helped establish Cleveland's Israel Bond effort and was a founder of The Hebrew University of Jerusalem. There, he endowed a laboratory for skin biochemistry and biology. One specialization was growing human skin to treat burn patients.

He and Inez established a scholarship fund for seven universities in Israel to help send 500 young people a year to college. Myers also oversaw the investment of the college-scholarship endowment.

Since his death at the age of 99 in 1999, Myers's legacy has continued through his foundation. A grant from the David and Inez Myers Foundation created a $15 million endowment for The American Jewish Joint Distribution Committee's (JDC) Brookdale Institute in Jerusalem, a nonprofit organization that operates in partnership with the government of Israel.

The independent nonprofit researches social, health and educational challenges facing Israel, often influencing government policy. Major projects include Parents and Children Together (PACT) to acculturate Ethiopian immigrants, the Israel Defense Forces' Havat HaShomer Program to enable disadvantaged youth to integrate into the army. and a program improving women's healthcare in Israel.
---
Arthur Naparstek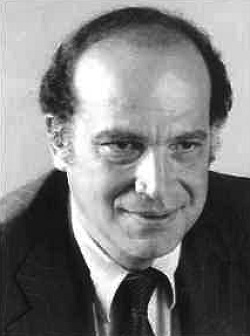 From 1998-2002, the late Arthur Naparstek was chair of the Partnership 2000 program (P2K) in Beit She'an, Cleveland's sister city near the Jordanian border and the West Bank Palestinian city of Jenin. He attempted to build a strong community out of the disparate, often conflicting elements of the town's Sephardi and Ashkenazi residents. In 2000, Naparstek was named an honorary citizen of Beit She'an, the first American to receive the award.

As senior vice president of the Israel and overseas pillar of the United Jewish Communities from 2001-02, Naparstek also helped create the Beit She'an Valley Community Foundation.

Later, he worked on activating the Ethiopian National Project to help speed the acculturation of the Ethiopian Israeli community.

A professor of social work and former dean of the Mandel School of Applied Social Sciences with urban development experience in Cleveland, Naparstek laid out the strategy to help the absorption eventually of 86,000 Ethiopian immigrants into Israeli society. Under Naparstek's watch, UJC and the Jewish Community Federation of Cleveland developed an information-based system of overseas needs assessment and allocation.
---
Albert Ratner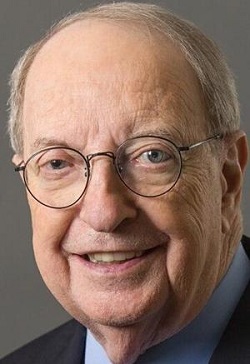 While Albert Ratner is well-known locally as the former CEO and chairman of Forest City Enterprises, where he was instrumental in the development of Tower City in downtown Cleveland in the 1990s, his impact has spanned across the nation and overseas.

In 1996, Ratner and a number of other local businessmen formed Ohio-Israel Chamber of Commerce to facilitate business between Ohio and Israel. He is also the founder of Global Cleveland, an initiative launched to attract, welcome and integrate immigrants, refugees and international students to revitalize and diversify the city.

As a past board chair, Ratner now serves the Jewish Federation of Cleveland as a lifetime trustee. He is also a member of the International Council of the American Jewish Joint Distribution Committee and founder of Shoes and Clothes for Kids.
---
Charles Horowitz Ratner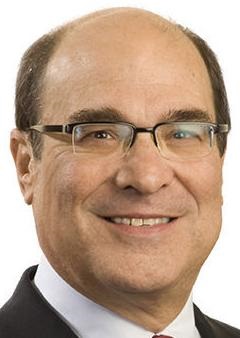 With citizenship and residences in both the U.S. and Israel, Charles Horowitz Ratner is a self-proclaimed committed Zionist. Upon beginning his three-year term as board chair of the Jewish Federation of Cleveland in 2000, he told the board of trustees he hoped to "redefine our relationship with Israel."

Ratner began serving on the board of The Jewish Agency for Israel in 2002, where he served as chair of the budget and finance committee and the education committee until becoming the chairman of the board of governors from 2014 to 2017. In 2013 as the budget and finance chair, Ratner was one of two Cleveland leaders to sit in on a meeting with Israeli Prime Minister Benjamin Netanyahu.

With community, volunteer work and philanthropy centered around Jewish day school and Israel education, the former board chair at Forest City Enterprises was the founding chair of the Jewish Education Center of Cleveland. He has served on the board of the Jewish Federations of North America, the Jack, Joseph and Morton Mandel Foundation and The David and Inez Myers Foundation and others.
---
Leonard and Max Ratner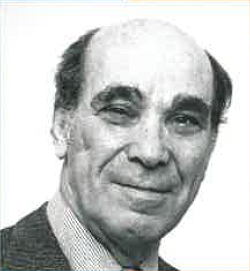 Long-time supporters of Israel, the late Max and Leonard Ratner, two of nine siblings who emigrated with their parents from Poland in 1920, were part of Cleveland's affluent real estate development family.

Leonard first established the Ratner family as major philanthropists and was active in Zionist politics. He was a leader in State of Israel Bonds and served on the board of American Friends of The Hebrew University, among other Jewish nonprofit organizations. Israel's first prime minister, David Ben-Gurion, and its first and only female prime minister, Golda Meir, were among Leonard's personal friends.

Max, who first visited Israel at its establishment in 1948 and subsequently more than 150 times, was a founder and later president of the New York-based American-Israel Chamber of Commerce and Industry and was active in the lsrael-U.S. Business Council. Economic development of Israel was his passion.

Increasing trade between the U.S. and Israel and making the Jewish state self-reliant were among Max's goals. He invested in enterprises in Israel and founded an organization to encourage Americans with scientific and technological expertise to move there. American Jews often found it easier to give to charities in Israel, rather than " involving themselves personally and more directly through helping create jobs" he told the CJN in 1984.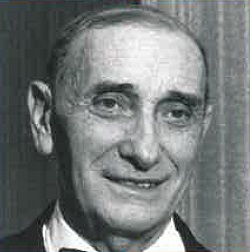 ---
Michael D. Siegal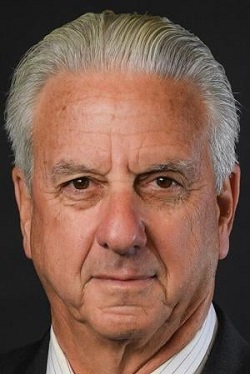 The Israeli Presidential Medal of Honor is an award few can claim to have received, but among those with such a claim to fame is Michael D. Siegal. The honor is bestowed to Israeli citizens and foreign nationals for outstanding contributions to the state of Israel or to humanity, and is the highest civil medal given by the president of the state of Israel.

Upon receiving the medal, Siegal told the CJN in 2022, "Going to Israel is not a big deal for me because I go four times a year, but visiting the President's House to get an award that is given for contributions to Israel's society and the Jewish people is pretty profound any way you look at it."

His contributions to the state of Israel come through his leadership as Siegal served as chairman of The Jewish Agency for Israel from 2017 to 2022, chair of Israel Bonds from 2007 to 2010, chair of JFNA from 2012 to 2015 and board chair of the Jewish Federation of Cleveland from 2010 to 2013.

In addition to his leadership, Siegal, along with his wife, Anita, established the Michael and Anita Siegal One Happy Camper Scholarship Fund with the Foundation for Jewish Camp.
---
Rabbi Abba Hillel SIlver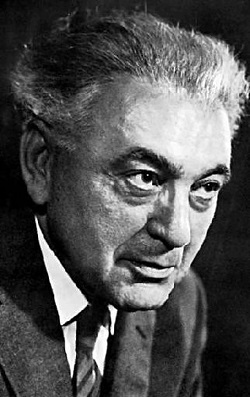 Without the tireless efforts of Silver, spiritual leader of The Temple-Tifereth Israel for 46 years, there might not be the State of Israel.

His brilliant oratory at the United Nations as chairman of the American Section of the Jewish Agency and his persistent lobbying of key political figures were crucial to the UN passing a measure in November 1947 to partition Palestine and establish a Jewish state.

Silver's deep Zionist convictions dated from his boyhood on the Lower East Side of New York, when he and his brother founded a Zionist club. Later, he not only rejected the anti-Zionism in Reform Judaism, he impressed his views upon the entire movement. In 1935, speaking before the Central Conference of American Rabbis, Silver successfully urged his Reform colleagues to abandon their anti-Zionist principles.

A Jewish state, he told a 1943 Zionist conference in New York, "would be the ultimate rescue achievement and the only convincing response to the millennial tragedy of Jewish persecution." As chairman of the Zionist Organization of America, he was the dominant spokesman for American Jewry.

Raphael Silver told the CJN in 1997 that his father, a registered Republican, was committed to social justice and supported labor unions and child labor laws. But when it came to Israel, he was "opportunistic politically. He switched his support to those he thought could do the most for a state for Jews. He supported Eisenhower because he thought he could do good things for Israel." Silver did not trust President Franklin D. Roosevelt, whom he visited in the White House during World War II to urge help for Jews trapped in Europe, biographers say. The tall, imposing rabbi with his piercing dark eyes and full head of white hair also argued with President Harry S. Truman, who ultimately was key to the creation of Israel.
---
Amb. Milton A. Wolf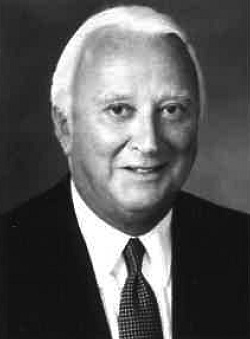 U.S. ambassador to Austria (1977-80) during the Carter administration, where he hosted the SALT II talks and conferred with world leaders, the late Amb. Milton A. Wolf once told the CJN that he learned his most important lesson, tsedakah, as a boy in Cleveland. Giving to others became a lifelong habit.

After making his fortune in the construction business, he served in top positions at the Jewish Agency for Israel and the JDC. In memory of his wife Roslyn Zehman Wolf, he started the Roz Wolf Cleveland-JDC Fellowship program, which sends a young college graduate abroad for a year to help develop Jewish life in struggling or re-emerging Jewish communities.