07/02/2020
Clevelanders to Take Part in Jewish Community Service Initiative

Article reprinted with permission from Cleveland Jewish News
by MCKENNA CORSON | STAFF REPORTER
From service programs to Israel trips to dream internships, COVID-19 crushed summer opportunities for many young Jewish Clevelanders.
But Melanie Halvorson, managing director of community planning and allocations at the Jewish Federation of Cleveland, discovered that many weren't letting the pandemic keep them down.
For example, the L.E.V. Campus Fellowship, a four-week summer program created by Cleveland Hillel and Hillel at Kent State University with the support of the Federation, was devised for students to volunteer, develop leadership skills and learn about Judaism. The fellowship saw application numbers almost triple from the expected amount, Halvorson said.
"This summer, we had hundreds of young adults who had their plans disrupted," Halvorson said. "We wanted to meet the needs of those who wanted to do more, but we realized Cleveland needs more options for young adults who engage Jewishly and are a part of this community during this 'summer of disruption.'"
Thus, it was after seeing young peoples' desire to give back that Repair the World, a national Jewish group to mobilize Jews pursuing a more just world in their own communities, presented "Serve the Moment" to Northeast Ohio. The program is a national initiative created by the Jewish Service Alliance to engage Jewish young adults in a national total of 100,000 acts of community service throughout the year, addressing the pandemic and pushing for social justice.
Through the support and coordination of the Federation, Cleveland Hillel and Hillel at Kent State, 10 Cleveland-area young adults will take part in "Serve the Moment" through volunteer efforts with local nonprofit partners from July 8 to Aug. 7.
"Cleveland was approached to be a part of this pilot initiative based on the fact that we had so many young adults looking to get involved, and the strength of our community," Halvorson said. "For the past 117 years, the Cleveland Jewish community has invested in different organizations and created a vibrant, Jewish Cleveland community. (It has) taken a stand and said, 'We're going to keep making this community even better despite the challenges of the pandemic.' That leadership attracted Repair the World."
Cleveland is one of 10 cities to kick off "Serve the Moment." The 10 Northeast Ohio participants, all between the ages of 18-29, are called "Serve the Moment Corps Members." They will receive a $500 stipend for the summer and will volunteer 32 hours a week at a nonprofit partner. Together, the corps members will also participate in Jewish learning and professional development opportunities.
Repair the World, which is running the initiative with nationwide partners, provides general areas for all participating cities to focus on, but the way each city goes about providing volunteer relief to those areas differ. Repair the World is also working with the Jewish Volunteer Network, a part of the Federation, to identify what organizations in Cleveland need volunteers, Halvorson said.
Halvorson described the initiative's goal is "to engage young adults in service that respond to urgent community needs in a way that they can grow and learn."
The leader of Cleveland's "Serve the Moment" initiative, known as the city coordinator, remains open. That person will be tasked with finding places needing assistance from corps members. The city coordinator then will pair the corps members to a service effort by matching their likes, abilities and desire to do virtual or in-person work.
"Service efforts are still being defined, but one area we talked about is food," Halvorson said. "We have strong partners in Cleveland who are helping get food to people who need it during the pandemic. A lot of those partners have volunteers who are in their 80s who can no longer volunteer. They're looking for people who are less at risk for the coronavirus; people who can move boxes, load cars, update spreadsheets, post on social media to reach people who need help with food."
The city coordinator will also be able to facilitate volunteer opportunities for the entire Jewish community.
"Serve the Moment" will offer additional programs in the fall and spring. Those programs will allow for 20 to 30 corps members, but the framework is still being designed with the intent to permit participants to balance school or a job with "Serve the Moment" responsibilities, Halvorson said. The future programs will also be designed based on the summer program's success and information gained from the L.E.V. Campus Fellowship.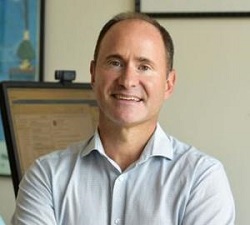 There will be four national campaigns during the year intended to mobilize the Jewish community by tackling issues like food insecurity, learning loss and unemployment related to COVID-19, according to a news release.
"Mobilizing a national service movement for Jewish young adults can play a critical role in helping Jewish life to persist and flourish through these uncertain and challenging times," said Adam Lehman, president and CEO of Hillel International and a former Shaker Heights resident, in the release. "Just as important, this initiative will inspire a new generation of Jewish young adults to translate their Jewish values into serious commitments to service on behalf of the broader community, now and into the future."
Young adults interested in the fall and spring programs can apply at servethemoment.org.