10/30/2018
Nan Cohen Receives Ruby Bass Award
Award recognizes lifelong commitment and passion for Women's Philanthropy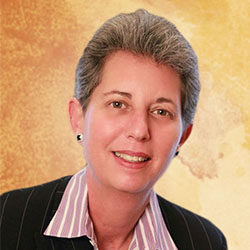 The Jewish Federation of Cleveland announced that Nan Cohen of Pepper Pike was awarded the 2018 Ruby Bass Award, the organization's most prestigious award for women philanthropists. Cohen was honored with the award at the Federation's Women's Philanthropy Signature Event on October 29.
"What motivates me to volunteer with the Federation's Campaign is looking back to where it started in my childhood at the feet of my mother and my grandmother," Cohen said. "Their voices inspire me to help each Jew in need to ensure that future generations can thrive."
Cohen is a cherished leader and volunteer at the Jewish Federation of Cleveland. As a past chair of Women's Philanthropy and the Women's Philanthropy Campaign, Nan currently serves as a General Vice Chair for the 2019 Campaign for Jewish Needs. In addition to her Federation involvement, Nan is a member of In Counsel With Women, a director of the Mt. Sinai Health Care Foundation, on the advisory board of Magnolia Clubhouse, an active volunteer with the National Council of Jewish Women, and YWCA of Greater Cleveland. Nan received the Crain's "Women of Note" award in 2009 and the YWCA Women of Achievement award in 2011. She was also honored by the Cleveland Jewish News as one of the 18 Difference Makers in the Cleveland community. Nan is the founder and CEO of Creekside Financial Advisors, LLC.
"There are four W's to a great volunteer: work, wealth, wisdom, and wow," said Anita Gray, past Women's Philanthropy Chair. "Nan Cohen has all four."
Established in memory of Ruby Bass, the award is given to a woman who honors Ruby's lifelong passion for the Federation, her commitment to Women's Philanthropy and fundraising for the Campaign for Jewish Needs, which is the Federation's annual fundraising campaign that serves Jewish Cleveland and the global community.
In Cohen's honor, the Ruby Bass Challenge Endowment Fund will make a donation to the Women's Campaign for the 2019 Campaign for Jewish Needs. This award was established by Ruby Bass' son Jonathan, his wife Stephany, and her mother Lenore Kessler, who was also Ruby's dear friend.
---
Related Items