06/11/2020
Collaboration Leads to 100K Masks for Front-Line Workers
Article reprinted with permission from Cleveland Jewish News
by JANE KAUFMAN | STAFF REPORTER
A conversation between two friends led to a $225,000 collaboration among several agencies and businesses and the delivery of 100,000 masks to front-line workers during the COVID-19 pandemic.
Longtime friends Ronn Richard and Marc S. Byrnes were talking on the phone about the pandemic in mid-March, just before masks came into general use when, as Byrnes recalled it, Richard said, "Can you imagine, visualize Clevelanders walking down 9th and Euclid with masks on?"
That remark stuck with him.
"I actually thought about that post call and contacted these gentlemen from Factory Direct Health, who I'd met in Los Angeles last fall," Byrnes said. "And I was impressed with the fact that they had great contacts (and) materials from Asia Pacific."
Byrnes, who is chairman emeritus of Oswald Companies and previous board chair at United Way of Greater Cleveland, called back Richard.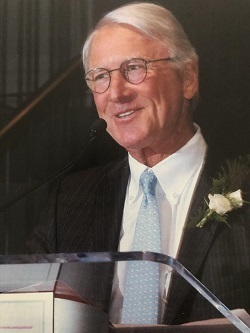 He asked Richard, president and CEO of the Cleveland Foundation, what he thought of contacting the Jewish Federation of Cleveland, where Byrnes also served on the board, as well as United Way, Catholic Charities and Oswald Companies, to bring to Northeast Ohio agencies as many masks as the group could afford.
"He said, 'That's a great idea. Have at it,'" Byrnes said.
Richard's daughter attended school at the Monarch Center for Autism at Bellefaire JCB and now lives at a group home operated by Bellefaire.
"I know firsthand how desperately the caregivers at Bellefaire wanted (masks) to protect their charges, including my daughter and all of the other hundreds of kids and young adults that they care for, and to protect themselves," Richard said. "I can easily extrapolate my personal concern as a dad – is my daughter going to get sick from the caregivers? Are the caregivers going to get sick from my daughter? – to extrapolate to all of the other organizations that received these masks. So I had a front-row seat to the concern that people have."
The two started making phone calls.
Byrnes spoke with leaders and procurement offices at Cleveland Clinic, University Hospitals and Cuyahoga County, including County Executive Armond Budish.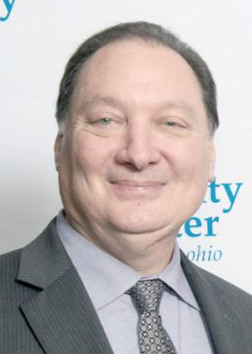 "They vetted these guys out and they ended up smelling pretty good," Byrnes said, referring to Factory Direct Health of California, which imported the masks on a pro bono basis, allowing the consortium to procure the KN95 masks for $2 a piece.
"They're very comparable to N95s, one step below," Byrnes said. "We did the deal. And prior to release … I contacted SGS (based in Geneva, Switzerland), and they are an independent certification company, and they gave me a certified 21-page audit of the masks that they looked into and the 130 cartons that we got."
United Way and MedWish International compiled the database for delivery, and MedWish International handled the warehouse, sorting and distributing the masks to the recipient agencies.
"And within three weeks, we had masks," Byrnes said.
J. David Heller, board chair of the Federation, said the Federation contributed $50,000 to purchase 25,000 masks for partnering agencies.
"This collaboration is a testament to our generous and diverse community, and our commitment to care for one another," Heller wrote in an email to the Cleveland Jewish News. "We can do more together than we can individually. "
Heller said this is the first time this particular group of organizations has worked together.
"We have a very close relationship with our beneficiary agencies," he wrote. "We listened to their stories about their orders of N95 masks that would unexpectedly get canceled or delayed for months. When we saw a chance to help alleviate that concern, we jumped on it.
"We take our commitment to caring for our community seriously. That includes supporting the dedicated essential workforce of our human service agencies, both in the Jewish and general community, who have remained open to care for those who are most vulnerable."
---
Mask distribution to Jewish agencies
Jewish Family Service Association: 6,000
Bellefaire JCB: 5,000
Menorah Park: 8,500
Montefiore: 4,500
Jewish Federation of Cleveland: 1,000
Total: 25,000