11/23/2022
Comedy Writer Leifer To Speak At Women IN Philanthropy MaIN Event
COURTNEY BYRNES | STAFF REPORTER
Article reprinted with permission from Cleveland Jewish News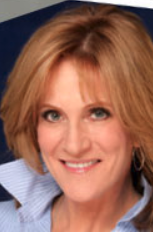 Women IN Philanthropy: The MaIN Event will be held in person for the first time as it honors Heather Schlang with the Irene Zehman Volunteer Award and welcomes award-winning comedy writer Carol Leifer as the featured speaker.
The MaIN Event was created in 2020 to align with the Jewish Federation of Cleveland's Campaign for Jewish Needs, and due to the COVID-19 pandemic, the event took place via Zoom for the first two years.
"There's a lot of things that carry over that are part of the tradition of this type of event, but I think there's some new things because we're gathering for the first time in three years," Jennifer Cohen, Women IN Philanthropy chair, told the Cleveland Jewish News Nov. 15.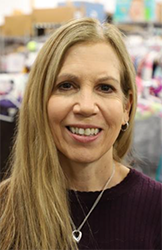 The event, Dec. 1 from 6:30 to 9 p.m. at Green Road Synagogue in Beachwood, will begin with an opening reception before transitioning to a sit-down dinner where women are encouraged to sit with old and new friends to generate more interaction and connection within the community, she said.
There will be an opportunity to hear about the impact of the Federation's campaign and make a donation. Schlang will receive her award, and Leifer will share stories of her Jewish upbringing and work in her community.
Leifer has worked as a comedy writer on "Seinfeld," "The Larry Sanders Show," "Saturday Night Live," "Modern Family," "Curb Your Enthusiasm" and "Hacks." She is a Lion of Judah with the Jewish Federation of Greater Los Angeles.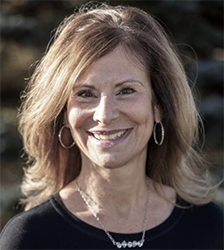 "It's interesting, many of us don't know Carol, but she's made us laugh many times over the years through the different shows that she's worked on," Cohen said. "And I think just hearing about her Jewish roots, how they informed the person that she is today, the values that were instilled by her parents and just listening to her stories, I think are going to be really meaningful and a real highlight for the event."
The Irene Zehman Volunteer Award was established in 1980 by Roslyn Z. Wolf and Judith Z. Sherman in memory of their mother, Irene Zehman. Cohen said the award is given to "the unsung volunteer" working behind the scenes who dedicates a significant amount of time to a program that impacts the community.
Schlang, a resident of Moreland Hills and member of Park Synagogue in Cleveland Heights and Pepper Pike, began volunteering with the National Council of Jewish Women/Cleveland about eight years ago, becoming involved with many projects.
After a term as vice president of community engagement, she began to dedicate her time to Share What You Wear as it transitioned from a once a year back-to-school event to a one-stop shop for school and agency social workers who need clothing and toiletries for students. Schlang serves as chair of Share What You Wear.
Schlang told the CJN Nov. 15 that she is impressed each year by the recipients of the Zehman award and is honored and humbled to be considered within that group.
"I'm very grateful and thankful for this award and happy that this project, Share What You Wear, is being recognized," Schlang said. "It's important to me that it gives more of a voice to what we do."
In honor of Schlang, Cohen asked attendees to consider bringing full, unopened packages of feminine pads or tampons for Share What You Wear to the MaIN Event.
Schlang will also be honored Dec. 8 by the Cleveland Jewish News as a member of the 2022 class of CJN 18 Difference Makers.