08/21/2017
Community Options: A Place to Call Home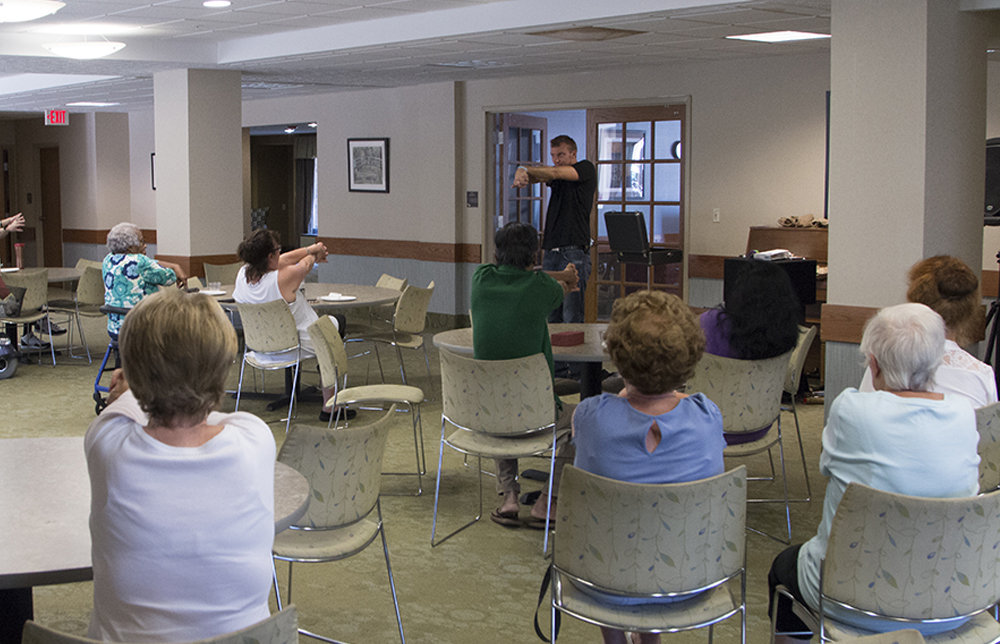 Imagine moving to the US without a place to call home, without a steady income, and without the ability to understand or speak the English language. Jewish Community Housing, a supporting foundation of the Jewish Federation of Cleveland, provides low-income housing at Warrensville Community Apartments and Cedar Center Apartments to seniors 62+ and younger individuals with disabilities. Community Options coordinates activities and individual learning opportunities for those residents.
Jewish Community Housing offers a variety of social assistance, health, and education programs, including teaching English to Russian-Jewish immigrants or for those who have been here for a longer period of time and want to re-adjust themselves to the language. "Federation works hard to help our residents with their language skills," said JFSA social worker, Julia Sosnovsky. "Their IMPACT! volunteers assist many of our residents with English."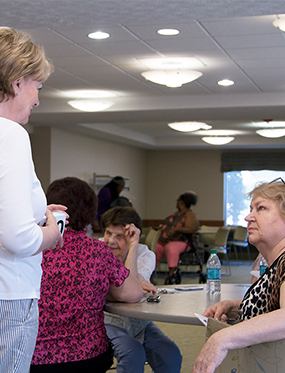 Once a week, activities are planned for the residents, from games, concerts from the Cleveland Institute of Music, cooking classes, health screenings, even magicians. "It's really a treat for our residents, who wouldn't see this type of program ordinarily, said Jewish Federation of Cleveland's Community Options Resource Coordinator, Holly Zager. "You can see the smiles on their faces, and knowing this is happening because of the support of Federation - that makes my job so rewarding."
"The residents at Warrensville and Cedar Center Apartments – they come to this country with almost nothing," added Sosnovsky. "They're able to live on their own because of the Federation and the support of this community."
Cedar Center Apartments and Warrensville Community Apartments are great examples of the Jewish Federation of Cleveland, JFSA and the Mandel JCC working together. "It's important for people in Jewish Cleveland to know that there are people in need who don't have many resources," said "Zager. "We know if they make a donation, their dollars help individual people to not feel so isolated. They're able to go to the grocery store and eat a healthy meal. They don't have money for basic necessities – they're struggling. You're supporting your neighbors, who are not as fortunate as us. You're providing a lifeline for people so they can get through their day."
For information on Community Options or Jewish Community Housing, contact Ellen Miller at emiller@jcfcleve.org or 216-593-2825.
---
Related Items