10/12/2020
COVID-19 Forces Super Sunday to Virtual Event
Article reprinted with permission from Cleveland Jewish News
by JANE KAUFMAN | STAFF REPORTER
Like many other communal events, the Jewish Federation of Cleveland's Super Sunday will look different this year for volunteers who typically gather at a telephone bank and schmooze with each other.
The eight-hour event from 9 a.m. to 5 p.m. Oct. 18 has pivoted to a virtual format due to the COVID-19 pandemic.
There will be one live component just for children – and it involves free ice cream.
Children may bring their tzedakah boxes to either Beth Israel-The West Temple in Cleveland or to the Federation parking lot in Beachwood to help with the 2021 Campaign for Jewish Needs.
The rest of the program – starting with a community briefing by Federation President Erika B. Rudin-Luria and ending with the reveal of the amount raised for the day – will be screened virtually.
Volunteers will still be needed. In fact, the Federation is offering a gift bag to the first 250 people who sign up to volunteer by Oct. 12 to take part in Super Sunday. There will be technical support available as well.
Sign up to volunteer for Super Sunday
In addition, those who make new pledges or pledge more than they have in past years on Super Sunday will have their contributions doubled by KeyBank.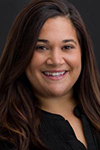 Rachel and Ken Weinberg of Orange are two of the seven co-chairs of the event, and they credit Federation staff for pivoting to the virtual format.
"We had to focus on ways of involving the community in a special day without actually bringing everyone together for the entire day," Ken Weinberg said.
In fact, Rachel Weinberg said, the two were complimented to be asked by Bradley Sherman, campaign chair, to help plan the day during a particularly challenging time.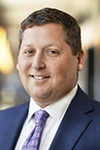 "No individual or family is immune to the pandemic," she said. "While we always have challenges, which is why we have campaign, this year, just being hit with the pandemic, I think it's opened the eyes of the community to see how pivotal the Federation's role is."
The virtual format might allow some who could not otherwise get to the Federation building to take part in the day's volunteer efforts, she said.
"We're hoping people take pictures, post them with the Super Sunday hashtag," she said.
Rachel Weinberg, who was born in Akron and raised in Bath Township, said she grew up collecting campaign cards for the Jewish Community Board of Akron during its Super Sundays.
"When you were Jewish in Akron, because it wasn't such a big Jewish community, if you wanted to be part of the Jewish community, your life kind of centered around the Jewish community," she said. "It's just a day that I always remembered."
While her sons, Josh, 5, and Ian, 3, won't be able to take part in collecting campaign cards this year, they do intend to take part in the tzedakah box project.
Weinberg family Ken, Josh, Rachel and Ian Weinberg all plan to take part in Jewish Federation of Cleveland's Super Sunday event Oct. 18.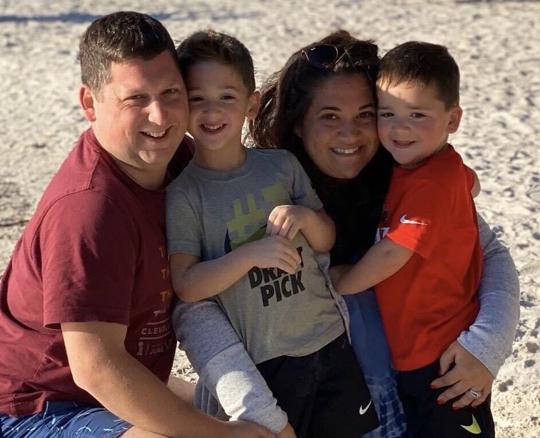 Both boys attend Gross Schechter Day School in Pepper Pike, where, like other day schools and synagogues locally, the Federation provided tzedakah boxes that can be decorated for students to use in the effort.
Rachel Weinberg dove into Federation after she returned to Cleveland from Boston, first at Young Leadership Division and now with Women in Philanthropy and is on the development committee.
While he was born in Cleveland and grew up in Beachwood and at Park Synagogue, Ken Weinberg said his wife has influenced him to become more involved in Federation.
"It's really all about being able to give back," he said. "Knowing all the different people that you're able to help … whenever you give to Federation."
Rachel Weinberg said her commitment is with an eye to the future and understanding that Federation acts as a safety net for the community.
"This is a time when we're in it together," she said. "And everybody's coming together and doing their part."
Last year, $1,089,684 was raised on Super Sunday from about 1,400 donors.
The Cleveland Jewish News is a sponsor of Super Sunday.