07/10/2015
CRC Builds Bridges with Latino Community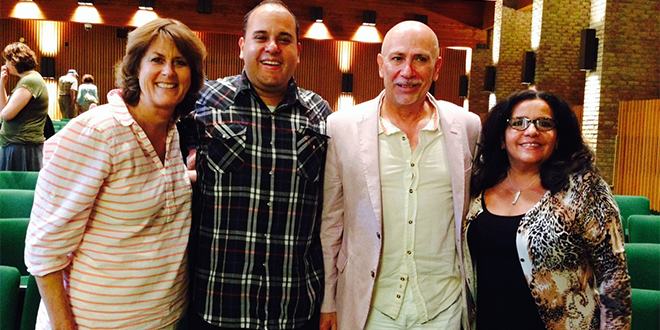 The Federation's Community Relations Committee (CRC) partnered with our friends in the Latino community to host "An Evening of Latino Legends: Clemente's Impact as Seen through the Eyes of Baerga and Espinoza."
Guests met former Indians superstars Carlos Baerga and Alvaro Espinoza, and enjoyed a moderated talk hosted by Bob DiBiasio, Sr., Vice President of Public Affairs for the Cleveland Indians. These modern legends discussed their own prolific careers as well as the tremendous impact of baseball great, Roberto Clemente.
Thank you to our co-host, Maltz Museum of Jewish Heritage, and all of our guests who joined us to celebrate Cleveland's baseball legends!
To learn more about the event, tune in to the clip below on WKYC's Yo Soy Latino (the clip about the event begins at 6 minutes).