07/16/2019
Creating a Local and Global Jewish Community of Doers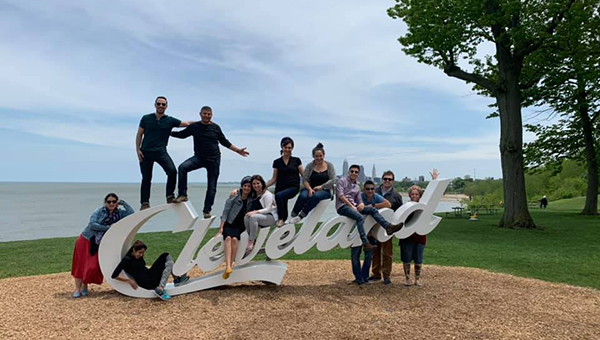 The Jewish Federation of Cleveland's Overseas Connections Committee (OCC) and the Jewish Agency for Israel (JAFI) recently teamed up to bring "248," an innovative and hands-on program, to North America and Jewish Cleveland. 248 is a global initiative with the goal of creating a Jewish network of local and global doers – Jewish professionals, ages 29-43, who have the potential to become the next generation of civic leaders in their communities. The network includes cities in Israel, United States, and Europe.
Read about this initiative from several members of our community:
Li-or Gersht, Federation's community shlicha (Israeli emissary):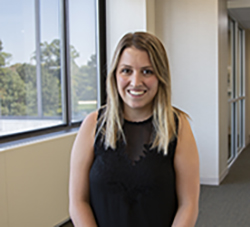 A lot of people have asked me, "What is 248?" Let's talk about the name: 248. There are 613 mitzvot in the Torah; 248 of them are the positive ones, or a 'do' type of mitzvah. The 248 program is looking for "Jewish doers," people that will stand up and work hard for a bigger cause that might change the world. They are also creating Jewish values-based initiatives that are easy to replicate all over the world, so we can keep strengthening the global Jewish community.
In our local cohort, we had three participants from across greater Cleveland – Ben Becker of Shaker Heights, Andrea Sasson of Avon Lake, and Jason Powers of Old Brooklyn. The three of them bring a diversity of life experiences to the program!
In our first few meetings we talked about our 'doer' identity – our Jewish identity and connection to Israel. Our cohort had the opportunity to travel to Israel and spend a weekend in Cleveland's sister community, Beit Shean/Valley of Springs, with their local 248 group. In the weeks following, we began to develop local initiatives here in our community, connecting with local Jewish (and non-Jewish) groups to talk about existing and potential Jewish collaborations.
For example, Andrea Sasson, a teacher at Open Doors Academy, already launched a project called "Kids Being Kind," based on the Jewish value of chesed (kindness). She created an Instagram page showing her students' daily and weekly acts of kindness in order to spread that message throughout the community and hopefully worldwide!
Scott Simon, Cleveland's 248 program mentor: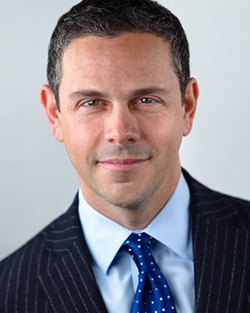 I have a special passion for social entrepreneurship, having designed some initiatives myself, and that is the foundation of 248. The program focuses on Jewish doers here in Cleveland and in Israel, working together, making their communities better and building bonds with each other. As a community, we need to be supporting these kind of cutting-edge initiatives.
248 is so multi-faceted. The participants get some great experience and mentorship as they flex their social entrepreneurship muscles. They're able to connect with their colleagues in Beit Shen and Valley of Springs in Israel and grow in their own sense of Jewishness – it's a win-win-win program!
I had the pleasure of spending some time in Beit Shean last year, and meeting the graduates of last year's 248 program. Honestly, I am a better person for knowing them. They are passionate, creative, and really diverse in their Jewish observances. They respect and support each other and want to build bridges with our Cleveland community. I am totally inspired by them!
Tal Rothstein, director of International Programs with OCC: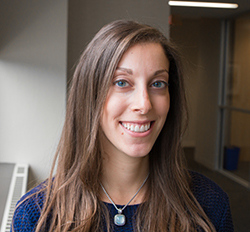 248 is a platform that can get the rising generation of leaders involved in the work of the Federation and show them how we are working together in Cleveland and Israel. Through this program, we are also strengthening our partnership with Beit Shean. The more people in the Beit Shean community who feel connected to Cleveland and to Jews in the Diaspora, the stronger we are as a global Jewish community. During the short weekend the group had in Beit Shean, there was an extraordinary bond created between the Cleveland and Beit Shean groups. It felt like they knew each other for a lot longer than three days! Meeting them again after six months in Cleveland felt like meeting family members.
Nechama Urbach, 248 participant in Beit Shean, Israel: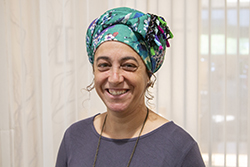 For me, this was such a unique experience. This is the first time I am participating in a program like this as an adult and as a mother. I have been so happy since the moment I joined because I feel my world becoming more colorful. I have met new people from Valley of Springs, whom I didn't know before. Personally, I needed this because now people in our region know I can help – and they can help me.
My initiative was a community-building effort with couples between the two cities of Beit Shean and Valley of Springs. This was a non-religious initiative, starting with mingling. Each meeting tackled a different topic, which really touched everyone there – whether it's work related or differences between the couples. We'd discuss how we deal with conflicts in our home. We were able to connect to Judaism, to being Israeli, and to being married couples with children.
Through the support of the Jewish community in Cleveland, this program has helped bring our two communities (Beit Shean and Valley of Springs) together. Not only are we able to sit down as couples and talk, but we joined forces to help plan this year's Yom Hazikaron/Yom Ha'atzmaut events. There were new ideas, and we were able to make it better. I feel like the entire city of Beit Shean is reaping the benefits of the 248 program.
For more information about the 248 program, contact Li-or Gersht at lgersht@jcfcleve.org or 216-593-2904.