02/20/2017
Creative Kosher: Algerian Eggplant
Creative Kosher with The Rustic Maidel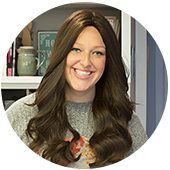 by Sarah Braun
As Jews, we are given an awesome gift; Shabbos. Shabbat is the best day of the week. On Shabbos, we get to take a step back from the chaotic, busy lives that we all live and appreciate everything that we have been given. It is the day that we work all week for – it is a day for family, a day for friends, a day away from emails, screens, and WhatsApp. Instagram is on hold, and the constant sound of phone notifications is nowhere to be heard. While some may think that Shabbos is a day full of rules, I like to think it the opposite; it is a day with no outside obligations. No one can get annoyed that their text is not being responded to fast enough, no calls to make, no errands to run, and nothing to do but simply be, and enjoy the day for what it is. Everything else is on hold.
Part of the enjoyment (ok, a LOT of the enjoyment) of Shabbos is the food. It's actually a mitzvah to eat multiple meals (count me in!), and a mitzvah to enjoy meat and to drink wine. I love spending Shabbos with my family, and having meals with friends – catching up from our busy lives, and sitting around with no rush to be anywhere else.
One of my favorite things about Shabbos are the preparations – I love setting a beautiful table scape, and I love planning a new and exciting menu each time we host guests. This recipe is one that my guests all love. It is really easy to make, and it's always a big hit. I first made this recipe (almost exactly – but in a pan) with lamb, but after hosting a few different vegetarians, I decided to adapt it using eggplant, and now we almost prefer it this way!
This eggplant "dip" or "salad" is perfect served over Hummus & Tehina, and is delicious when scooped up with a delicious piece of hot, fresh, homemade challah.
I hope you enjoy it as much as we do!
Algerian Eggplant Over Hummus & Tehina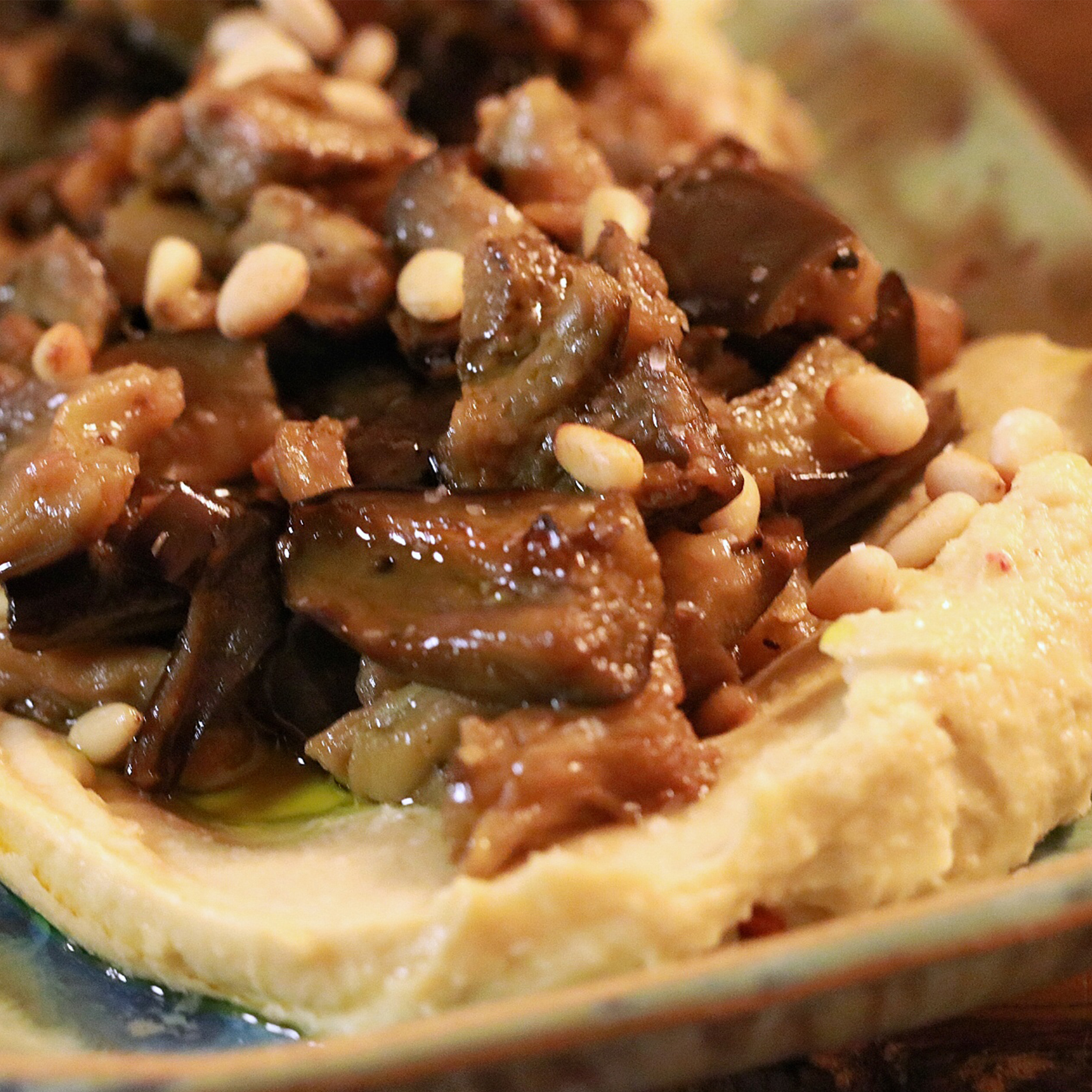 Ingredients:
2 large eggplants
3/4 C Tehina
2 C Hummus
15 Garlic cloves
1/8 tsp cumin
1/8 tsp cinnamon
1/8 tsp coriander
1/8 tsp nutmeg
1/8 tsp turmeric
1/8 tsp garlic powder
Olive oil
1/4 C toasted pine nuts
Zaatar to sprinkle
Salt & pepper to taste
Directions:
Preheat oven to 375 degrees F.
Chop eggplant into small cubes, add garlic cloves and place in a baking pan. Liberally coat with olive oil, salt, pepper and garlic powder. Roast until tender (at least 1.5 hours, usually more!)
Once soft and cooked well, add cumin, cinnamon, coriander, nutmeg, turmeric, garlic powder, a little more olive oil, salt, and pepper. Mix well and bake for another 30 minutes.
Serve warm over a plate of Hummus & Tehina, sprinkle with toasted pine nuts and zaatar.
---
Sarah Braun, a native Clevelander, obtained her bachelor's degree in International Relations & Arabic language from The Ohio State University, and her Masters in Global Policy from Cleveland State University. Between undergrad and graduate school Sarah lived in Jerusalem, working for the Jerusalem Center for Public Affairs, and studying at the Mayanot Institute for Women. While in Israel, Sarah had the fortune of meeting her better half, Dovi. Sarah returned to Cleveland to finish graduate school, married her husband, and they moved to Johannesburg, South Africa (his hometown). While in South Africa, Sarah worked at the Embassy of Israel in South Africa as their Director of Public Relations. Sarah and Dovi moved back to Cleveland in 2014, and were blessed with a baby girl.
Between living in South Africa for four years, Israel for two, Egypt (for Arabic studies) and traveling, Sarah has gathered ideas and styles of foods and cooking that she enjoys altering to cater to her family's kosher dietary needs. Sarah works for her local Cleveland family business, Chagrin Valley Soap & Salve (an all-natural & organic skincare company) and in her spare time, enjoys cooking, styling food, hosting, decorating, and most of all, being a wife & mommy.
Follow Sarah on Instagram @TheRusticMaidel or on Facebook (The Rustic Maidel) to see more frequent posts about food, recipes, and ideas. You can find her blog at: www.therusticmaidel.com.