12/06/2016
Daniella's Gap Year Experience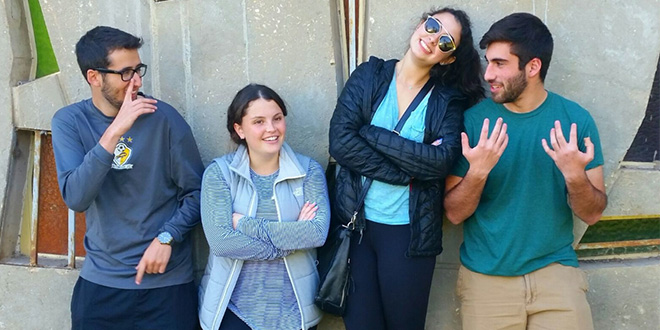 Getting ready for high school graduation can be a stressful time. Many students wonder what they will study and where they'll go to college. There's one more option to add to the list that takes the pressure off: Masa Gap Year.
Masa Gap Year is a program funded through the Jewish Federation of Cleveland's I-Connect initiative, helping young adults, ages 18-30 pick their perfect Israel travel experience.
---
"This is a life changing experience for the children who participate," said Beachwood's Loren and Keith Israelstam, whose daughter, Daniella, spent 10 months in Israel exploring and growing in a safe and nurturing environment.
"Daniella approached us about it. She knew she didn't want to go straight to college after high school," said Loren. "She was going to Israel. She was going home."
During those 10 months abroad, Daniella had the opportunity to tutor Israeli students in English, farm a green space at a local high school, and work at Save a Child's Heart, a non-profit organization which provides life-saving cardiac surgeries and procedures to children around the world.
"There are several benefits of the Gap Year program to take advantage," said Mirit Balkan, who runs I-Connect at the Federation, who recognizes that some high school seniors finish their final year feeling exhausted and not as ready for that 'next big commitment.' "Gap year is an energizer allowing students to further prepare for their first year in college," she said.
Gap Year participants can earn up to 30 transferrable university credits, allowing them to get a jump start on their college career.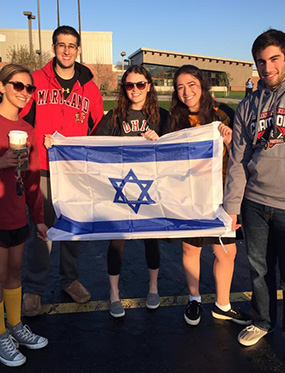 According to Michael Novogratz, president of Fortress Investment Group, when it's time to prepare for the working world, more often CEO's will hire applicants who have experienced life overseas through a work-abroad program.
"We interview a lot of kids, and they always want an internship at Goldman Sachs," Novogratz said. "I tell them, 'I'm a big fan of the Gap Year. Go do something different. Create a story where you learn something."
According to Loren, "Children grow up; they become more independent," while on Gap Year. "Every Jewish child should be able to experience a year in Israel with their peers from around the world; they should have that same love of Judaism and they should be doing it together."
For information on Masa Israel's Gap Year Program, please contact Mirit Balkan at mbalkan@jcfcleve.org or 216-593-2921.
Israel experiences like Daniella's are made possible by your generosity to the Campaign for Jewish Needs. Join us as we aspire to leave no community member behind in Cleveland, Israel, and 70 Countries around the globe. Donate today.
---
Related Items