10/29/2021
December: Warm Wishes Collection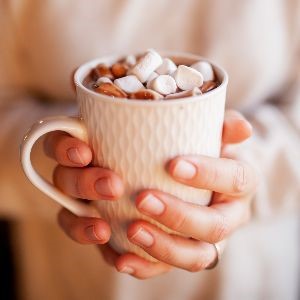 Help change the world one good deed at a time with the Jewish Volunteer Network!
During these uncertain times, those at risk in our community and in the Greater Cleveland area need our help. Together, we can show our support by donating much needed items to monthly collections.
December: Warm Wishes Collection

Let's welcome winter by sending pantry items that temper the cold weather.
Sunday, December 19
10:00 am – 2:00 pm

Drop off:
Federation back parking lot
25701 Science Park Drive
Beachwood OH 44122
Items needed (all new in sealed boxes or containers):
• Tea bags
• Instant coffee
• Hot chocolate mixes
• Honey
• Sugar and sweetener packets
• Marshmallows
• Packaged cookies

Items will be distributed through:
The Chesed Center Affiliated with Jewish Family Service Association.
The Chesed Center provides food, basic necessities, and complementary programs to Jewish families with dignity and kindness.
Local First Responder Stations
A thank you to our first responders at fire stations and police stations in our communities.
Pre-registration is required. Our volunteers safety is our #1 concern. For added security at drop off, our Federation security guard will check off your name from our registration list prior to dropping off your donation at the garage in the back of our building.
Please register here to participate.

All ages are welcome.
For more information, contact Susan Hyman at 216-593-2887 or shyman@jcfcleve.org or Jessica Semel at 216-593-2874 or jsemel@jcfcleve.org.