06/28/2022
Engaging Youth Secures Futures of Charitable Organizations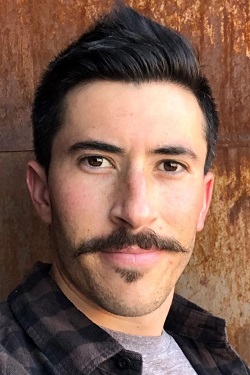 By Meghan Walsh
Article reprinted with permission from Cleveland Jewish News
The longevity of many charitable organizations depends on the next generations stepping up and continuing to support these causes and the communities they serve. In order to secure young supporters, the organizations must appeal to them and that often means adapting to evolving communication methods.
Joshua Berger, foundations manager, and Brian Sokol, chief development officer, both at the Menorah Park Foundation in Beachwood; and Ryan Levine, Young Leadership Division board chair at Jewish Federation of Cleveland in Beachwood, discussed how they are engaging younger leaders and securing the futures of their organizations.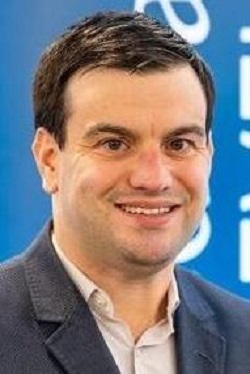 "We are at a point where we need to think about our future generations and who will be succeeding our current board members as time goes on," Berger said. "We have a due diligence to help support and educate the younger generations on board responsibilities and the fiduciary duties so that they are able to step up to the 'big' board, whenever the time comes."
Berger noted that reaching young adults through platforms such as Facebook, Instagram and TikTok has proven effective in sharing the stories of Menorah Park residents.
Berger also acknowledged the ways that young people can get involved that are unrelated to making monetary donations.
"I believe young individuals are looking to engage in nonprofits in non-traditional ways," Berger said.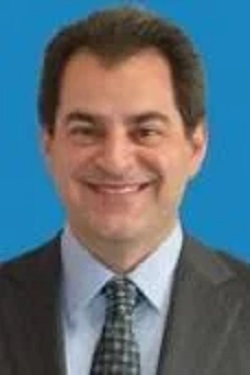 At this point in their lives, contributions may not come from a checkbook, but rather from knowledge about social media or other things that help the foundation think outside the box, Berger added.
"Having an interactive and intuitive website is also important, and we know that many folks are using their phones and tablets when they are online, so we are mindful of having a mobile-friendly website that is easy to navigate," Sokol pointed out.
Sokol said each generation holds importance to the success of a foundation.
"We say l'dor v'dor – from generation to generation," Sokol said. "We cherish these important bonds and should do our part to engage in ways where each finds meaning and understanding in how we fit in the fabric of their lives."
Making charitable involvement a part of people's lives at an early age is beneficial because those values will stay with them as they grow, Levine pointed out. Getting young people involved in youth leadership boards is a beneficial way to include them in an organization's efforts and give them a voice, he added.
It is important for organizations to "be nimble" so that they can readily adapt to the frequently changing mediums of communication, he added.
"I think it's ever-evolving," Levine said.
Levine mentioned that older generations, such as the baby boomers and the parents of today's youth, have been very active and involved in making the Jewish Federation of Cleveland what it is and keeping it what it is, which started with their parents.
"I think it's important that the younger generation get involved early so that they really understand what the organization does, who it benefits and how you can help it," Levine said.
Sokol noted that there is a common misconception that philanthropy is for people in the later stages of life.
"We want to convey that it is never too early to engage with an organization whose mission resonates with you," Sokol said. "The amount of a gift is not as important as is the sense of connection that one feels, so nobody should feel that their giving is not making an impact because every gift makes a difference."