04/23/2018
Enjoying "Milk and Honey" in Cleveland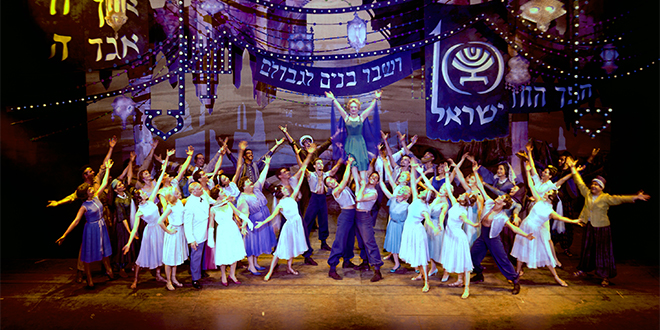 In 1961, John F. Kennedy took office as the 35th president of the United States, Yuri Gagarin became the first human being to fly into space, and Israel was of Bar Mitzvah age – 13. But also in 1961, the play, "Milk and Honey," debuted on Broadway, becoming the first musical ever set in Israel. "Milk and Honey" captures a community – the Jewish community – in Israel as it was, building their land from the ground up. This musical gives the audience a chance to see Israel for the first time through the main characters' eyes.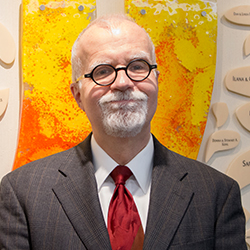 On May 6, the Musical Theater Project, in partnership with the Jewish Federation's Cleveland Israel Arts Connection, will retell the making of "Milk and Honey" as part of the continued Israel at 70 community celebration. The director of the Musical Theater Project, Bill Rudman, sat down to talk about the creation of this community program.
Q – What is the Musical Theater Project?
A – The Musical Theater Project has been around for 20 years in Cleveland. This organization is great for the community because it helps people see musical theater and experience musical theater in a brand new way. We try to offer our audience context – why is this musical important in 2018 and why was it important when it was written?
Q – Why did you decide to retell the story of "Milk and Honey?"
A – It's everything that symbolizes what our organization does and the way we explore musicals. "Milk and Honey" is a musical that was first produced in 1961 about American tourists trying to discover love again. There were many Americans who had not been there yet, and this musical gives the audience a chance to see Israel for the first time through the main characters' eyes.
It's truly a play for everyone, but Jewish at its core. Don Appell, who wrote the play was Jewish; the producer, Gerard Oestreicher, was Jewish; the choreographer, Donald Saddler, was Jewish; Jerry Herman, who wrote the lyrics and score was Jewish. This was also Herman's big break on Broadway; because of the success of "Milk and Honey," Jerry got the assignment to write "Hello, Dolly!" just two years later.
Q – How did you get the entire community involved?
A – This is one of the deepest partnerships we've ever gone for. Having performers Sheri Gross and Cantor Kathy Sebo is a dream come true; they mean so much to this community, and they're so amazingly talented. This show is about community. We see that land being built – even though we don't have any sets, it's all imaginary. We have 5 actors, a chorus of 16, and an orchestra of 8; there's going to be a lot going on. I want the audience to feel exhilarated by this experience. I also want them to feel romantic about this performance and feel for the two main characters, Phil and Ruth, who are wondering what it's like to fall in love again at their age.
Romance, community, exhilaration, and celebration – all of that goes into "Milk and Honey." Discover more and get your tickets for "Milk and Honey" today!