12/14/2020
Estate Plan – Business Decision or Value Statement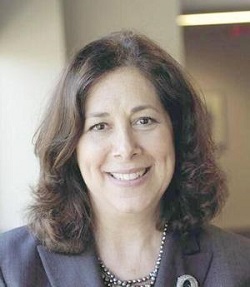 Carol F. Wolf | Special to the CJN
Article reprinted with permission from Cleveland Jewish News
Creating an estate plan – or updating one – is probably on your to do list. And, if you are like so many others, it has probably been on the list for a while now.
Why don't we feel good about making decisions that will ensure that what we worked so hard for passes to the people or organizations we love and care about? Why do most people avoid it?
Currently, 60% of Americans, including people of great wealth, do not have a will. Why? A major reason is that creating an estate plan means acknowledging that we will not live forever. Does anyone really think that they will live forever? Of course not, but it is very easy to convince ourselves that we do have tomorrow, and that is when we will get to it. If you can view the process as an opportunity to reflect on and discuss your values, the outcome will be satisfaction for you and peace of mind for your family.
Proper estate planning accomplishes many things. First and foremost, it puts your financial house in order. Parents can designate guardians for their minor or disabled children, instead of leaving the choices to a judge. Homeowners can make sure their property is transferred to a designated beneficiary in the event of untimely death. Business owners can ensure the enterprise they have worked so hard to build stays within the family.
After all the legal and tax implications are considered, the fun part begins – creating your philanthropic legacy. Many people believe that bequests are only for the very wealthy, but with the right choice of vehicle, it is possible for almost anyone to leave a legacy that is both meaningful and impactful. Creating a legacy plan is a partnership be-tween you, your legal and financial advisors, and the gift planners at the charity. When your legacy plan is created, you will feel pride and satisfaction, knowing that you will continue to support the causes that mean the most to you.
In any given year, you may donate to dozens of charities. Some you support annually, and others may be a one-time gift in honor or memory of someone, or in response to a friend's ask. They usually involve a credit card, check book or online commitment. How do you decide what to include in your will? Bequests are usually reserved for only the causes that are most dear to you. A bequest is a statement about your values and your expression of hope for the future. That is something that should not be put off until tomorrow.
Carol F. Wolf is assistant vice president of planned giving and endowment at the Jewish Federation of Cleveland in Beachwood.