10/10/2016
Fall Family Fun at "YLDay of Kids Caring"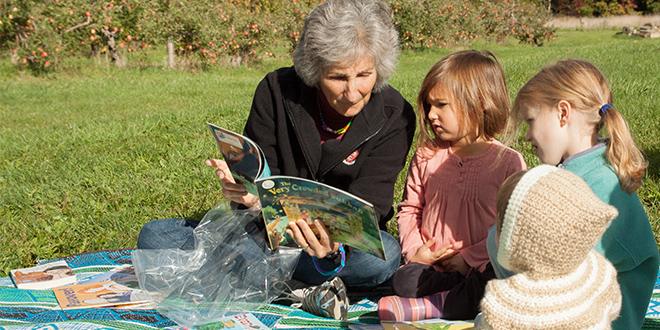 There's nothing like fall family fun!
Jewish Cleveland young families had a blast volunteering with YLD and PJ Library Cleveland's "YLDay of Kids Caring" at Eddy Fruit Farm. Volunteers big and small rolled up their sleeves and picked over 115 pounds of apples for donation to the Cleveland Chesed Center, created their own bird feeders to take home, and enjoyed PJ Library® story time. Families also posed for the camera at a special fall themed photo opportunity.
Thank you to all of our volunteers who joined us for a special day of doing good.
---
Related Items