04/08/2021
Federation Aims to Tackle Hunger for Good Deeds Day
McKENNA CORSON | STAFF REPORTER
Article reprinted with permission from Cleveland Jewish News
The Jewish Federation of Cleveland in Beachwood is encouraging the community to join its observation of Good Deeds Day by taking part in one of four volunteer opportunities created to tackle hunger in Cleveland on April 18.
Volunteers can drop off frozen casseroles or lasagnas to be delivered to local agencies, donate food items, make monetary donations to Harvest for Hunger or advocate for policies to end food insecurity championed by Jewish nonprofit Mazon.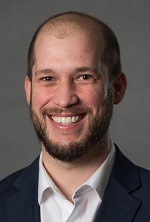 Targeting hunger through this year's international Good Deeds Day became the Federation's top priority after the organization witnessed a continuous growth in food insecurity community-wide, worsened by COVID-19, said Marty Shankle, the Federation's Jewish volunteer network chair.
"Food insecurity is something that has been a growing issue in Cleveland and has seen a significant uptick in COVID times," said Shankle, a resident of Cleveland's University Circle neighborhood and a member of The Temple-Tifereth Israel in Beachwood. "We thought that this was a very important opportunity to make sure it stays top-of-mind for everybody and that they realize while we're moving out of COVID prime time, there's still going to be people recovering from what's happened in COVID and day-to-day life for years to come now."
The key point of the Federation's Good Deeds Day design was to craft diverse philanthropic efforts catered to everyone, so residents could easily find at least one method of giving back that worked for them.
"The three Ts of giving are time, treasure and talent, and with Good Deeds Day being a national effort, the Federation is really trying to concentrate on ways to engage the entire community by offering all of those levels of giving," Shankle said. "There's an opportunity for all ages and all demographics, so we would just encourage everybody to find what fits best for them in a way they can give back."
The idea to collect homemade casseroles came from local agencies telling the Federation that non-canned food items are a treat for those experiencing food insecurity.
Any type of frozen casserole or lasagna can be dropped off, and a list of key ingredients must be included on top. Those making casseroles are asked to follow strict safety protocols such as sanitizing the food preparation area and wearing masks and gloves. Aluminum foil pan-packaged casseroles can be dropped off at the Federation at 25701 Science Park Drive in Beachwood any time between 10 a.m. and 2 p.m. April 18.
The casseroles will then be distributed to Cleveland-area agencies providing resources to people in need, including the Thea Bowman Center, Greater Cleveland Neighborhood Centers Association, the Haven Home, West Side Catholic Center – Moriah House, the Salvation Army of Greater Cleveland and Campus International School.
Shankle said the Federation's goal is to receive 150 frozen casseroles. Casseroles intended for donation must be registered at bit.ly/3wwTIMS.
Those looking to donate nonperishable food items can drop them off in a bin at the Federation any time between 10 a.m. to 2 p.m. April 18. Certified kosher items will be donated directly to the Cleveland Chesed Center and non-kosher items will be given to the Greater Cleveland Food Bank. Most in-need items include beans (canned or dried), canned protein (tuna or chicken), canned or boxed entrees, canned fruits and vegetables, cereal (hot or cold), peanut butter, pasta sauce (low sodium), 100% juice, whole grain rice and pasta, and evaporated milk.
Monetary donations made to Harvest for Hunger benefit the Greater Cleveland Food Bank and the local hunger centers and clients it serves. Donations can be made at bit.ly/3sXkCvd or by sending a check payable to "Greater Cleveland Food Bank," to 15500 S. Waterloo Road, Cleveland, OH 44110.
For more information and to become involved with the Mazon-backed effort, visit mazon.org/take-action.