06/21/2019
Federation Allocates $34.5M to Jewish Causes
Republished with permission from Cleveland Jewish News.
ALYSSA SCHMITT | STAFF REPORTER
After conducting nearly 65 meetings to determine where the $32.7 million raised from the 2019 Campaign for Jewish Needs will be dedicated, the Jewish Federation of Cleveland's allocation committee proposed its recommendation to Federation's board of trustees, which unanimously approved the recommendations June 17.
With an additional $1.5 million contributed by United Way Services and $220,000 from the prior year's collection, the Federation allocated a total of $34.5 million to local, national and oversees programing. Following suit from past years' campaign allocations, the largest portion of funds totaling $16.9 million will go to local human service needs and education needs. Overseas programs received $12 million, and national agencies and programs received $696,620. The remaining funds were applied to miscellaneous items.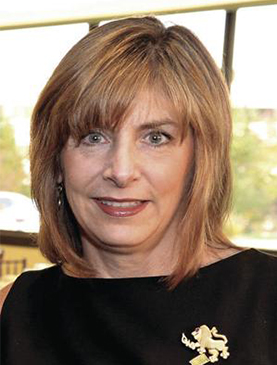 Download PDF file of allocations >>
Beth Wain Brandon, allocation committee chair, said the process started with a base allocation to local agencies with the same amount they received last year. The increased additional funds allocated to all the local agencies were based on recommendation from the subcommittees dedicated to each agency.
"Our 2019-2020 allocations reflect the growing needs of our local and global Jewish community – from local security needs and expanding education programs, including the addition of Yeshiva Derech HaTorah, to addressing societal needs in Israel and the former Soviet Union and beyond," said J. David Heller, Federation board chair, in a statement. "Because of the generosity of Jewish Cleveland, we are able to allocate nearly $350,000 more in 2019 than we could a year ago."
As with previous years, Jewish Family Service Association received the highest amount among local funding recipients with $2.6 million. JFSA was followed by the Mandel Jewish Community Center of Cleveland with $1.9 million and the Federation with $1.4 million.
Also receiving top funding locally was the combined Fund for the Jewish Future campaign and family divisions with $3 million, which includes is managed by the Jewish Education Center of Cleveland to improve local Jewish education. Hebrew Academy of Cleveland received $1.3 million and the Jewish Education Center of Cleveland received $1.2 million.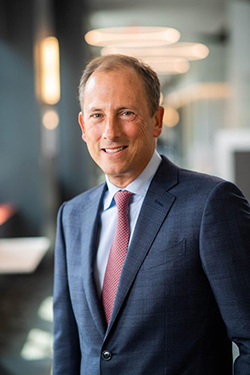 In determining how much is given to agencies, Brandon said the committee looks at the budget of the agency, how many people each agency serves and the type of programing it does, all of which is discussed between subcommittees and their respective agency beginning in the fall.
"You're not comparing apples to apples when you're comparing different agencies," she said. "There's a lot that goes into determining how much each agency gets. They're all providing such different services."
New this year was the approval of Yeshiva Derech HaTorah to have beneficiary agency candidacy status by the Federation's board of trustees in fall 2018. The Orthodox school in Cleveland Heights received $262,500, the first direct allocation it received from Federation. Previously, the school received funds through the Fund for the Jewish Future, which came through the JECC, Brandon said.
A task force appointed by the board of trustees and JECC determined YDT should be raised to this status after proving it was financially stable and providing a good education to its students. In order to reach beneficiary status, the school will be under review for a total of three years.
"This school in particular went through a major transition over the last few years," she said. "It means they're having the oversight and they have to meet certain standards of budget review and meet with our allocation liaison committees and subcommittees through the years."
During the 2019 campaign, 11 people were killed at Tree of Life Congregation in Pittsburgh after a gunman opened fire in the synagogue. As a result, Federation decided toward the end of the campaign more funds needed to be allocated for securing the Greater Cleveland community. In previous years, the Federation spent $1.2 million, but following the shooting, it increased its security expenses to $3.2 million. This led to an additional $1.3 million raised to help fund security needs before the campaign closed.
According to the allocation committee recommendations, funds distributed to security increased this year from $435,000 to $535,000. Brandon said not all the funds that go toward security comes from the allocation process.
"We provide, through allocations and through the campaign, a portion of that money, but there are a lot of other funds at the Federation that also provide money toward security," she said. "There are other donors, there are other funds, like the endowment fund and others, that also provide money for that $3.2 million. This ($535,000) is just the allocation funds share of that cost. ... Then there are some campaign funds from certain donors that are designated toward security as well. So those wouldn't come through our allocation committee. Those would go directly to security."
Jewish Federations of North America received the majority of funds dedicated to overseas programing with $9 million, which includes support for the Ethiopian National Project, community electives and the American Jewish Join Distribution Committee Hunger Relief in the former Soviet Union.
National agencies and programs, which include American Jewish Committee, Anti-Defamation League and BBYO, received the same amount of funding as last year.
"There wasn't much change this year because the increase was not all that much from last year and the needs in the community have not changed a whole lot so this was a pretty stable year in terms of allocations," Brandon said. "It wasn't a very dramatic year at all."
---
Related Items