08/29/2022
Federation's Campaign for Jewish Needs Sets Record with $3.7M Raised at Super Sunday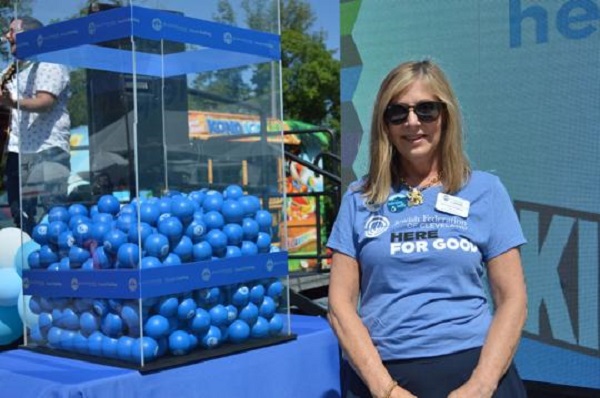 by Courtney Byrnes
Article reprinted with permission from Cleveland Jewish News
The Jewish Federation of Cleveland's 2023 Campaign for Jewish Needs raised a record-breaking $3,710,064 from 1,019 gifts during its Aug. 28 Super Sunday Kickoff.
The annual fundraising campaign serving the local and global Jewish community launched at the Federation's Jack, Joseph and Morton Mandel Building in Beachwood with a community-wide, family-fun event combined with Super Sunday fundraising efforts. The campaign will conclude Dec. 7 with a closing ceremony.
Last year's Super Sunday fundraising event raised $1,396,626 toward the campaign.
"We're involving every agency in the community and making it a big community party," Beth Wain Brandon, campaign chair, told the Cleveland Jewish News. "And it's wonderful to see people coming out and being able to be together after two-plus years of COVID where they stayed in and it's just really nice to have the community back."
Brandon is serving as the chair of the 2023 and 2024 Campaign for Jewish Needs, following in her father Norman Wain's footsteps who held the role 30 years ago. Wain, who died in 2020, was a past chair and longtime director of the Cleveland Jewish Publication Company Board of Directors.
The day began with a coffee bar and fundraising as attendees raised money through phone banking. Then in the afternoon families came for the bounce houses, mini golf and continuing to raise funds.
Brandon said by mid-day the campaign had raised over $500,000 with over 1,000 people signed up to come throughout the day.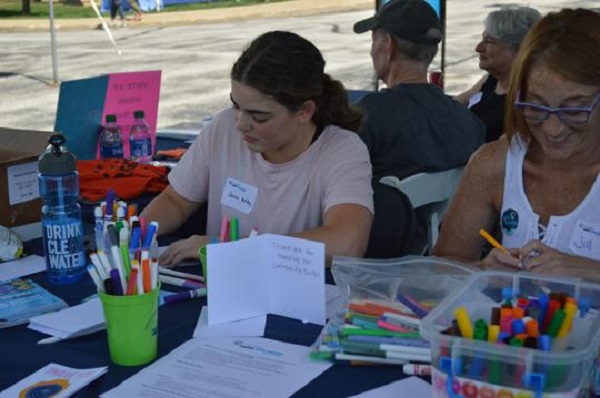 Agencies of the Federation had booths with a family activity and the Jewish Family Service Association of Cleveland's Horvitz YouthAbility program gave a performance. The program serves disabled and at-risk youth by engaging them in volunteer service, vocational activities and social enrichment.
"It's more than just Super Sunday," Brandon said. "It's really a big community event and having all kinds of other activities and ways to bring people and families together, and to see the work of the Federation and really learn about what it is that we do and how we help our community and communities overseas, working with our partners."
The Wuliger family from Kirtland attended the kickoff event to join in the fun, give tzedakah and participate in the outreach efforts.
"I think it's great to help out the community and it's important to help out as young as you are or when you can, and always try to give more every year," Naomi Wuliger, 14, told the CJN.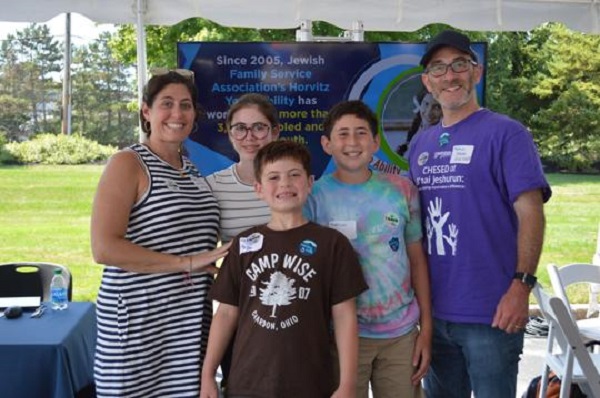 Naomi and her brothers, Emmett, 12, and George, 9, with their parents, Jason and Allison, sat at a table sending text messages and making phone calls to reach donors as they've done in years past.
"This is technically my first year," George told the CJN, as his dad explained he used to help collect and sort the pledge cards, but this year he was able to help with the outreach. He also helped fill a case with balls to represent the donations made throughout the day.
With a full day of fun and outreach, they said they had fun going on all the bounce houses and then making phone calls.
"I had a fun time on the bounce houses, and I started making phone calls and left a couple voicemails," Emmett told the CJN.
Emmett said he helps out each year "because it's the right thing to do."
The CJN was a sponsor of Super Sunday Kickoff.