07/01/2021
Federation, Congregations Host Solidarity Shabbat Services
McKENNA CORSON | STAFF REPORTER
Article reprinted with permission from Cleveland Jewish News
Congregations across Cleveland joined in on an effort ignited by the Jewish Federation of Cleveland to create solidarity-based Shabbat services June 25 to June 27 where the Jewish community took a stand against rising trends of antisemitism.
A part of a multi-pronged approach to address antisemitism, the Federation began special programming, hosted antisemitism scholar and professor Deborah E. Lipstadt in a webinar June 24, reached out to the general community and encouraged local congregations to host solidarity Shabbats, said Gregg Levine, the Federation's community relations committee chair.
"As we've seen a significant rise in antisemitism directly after the Hamas-Israel war, a number of us in the community relations committee thought about ways we can address antisemitism," Levine said. "... It is really important that Jewish people understand how to recognize, react and respond to antisemitism."
The solidarity Shabbat services came about through a collaboration with the Greater Cleveland Board of Rabbis and Orthodox congregations. Together, about 10 congregations from all denominations participated.
Levine said the Federation reached out to local congregations due to the important, trusted positions rabbis, clergy and staff maintain in the community. It was up to each individual congregation to decide how they wanted to tackle covering antisemitism.
Participating temples and synagogues included B'nai Jeshurun Congregation in Pepper Pike, Congregation Shaarey Tikvah in Beachwood, Anshe Chesed Fairmount Temple in Beachwood, Green Road Synagogue in Beachwood, Oheb Zedek Cedar Sinai Synagogue in Lyndhurst, Park Synagogue in Cleveland Heights and Pepper Pike, Suburban Temple-Kol Ami in Beachwood and Temple Emanu El in Orange.
Antisemitism-focused programming ranged from expert speakers to problem solving to group discussions.
Rabbi Steven Denker from Temple Emanu El said it was an obvious choice to participate when the Federation reached out.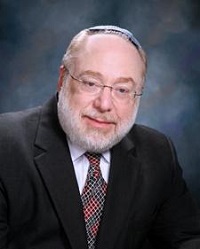 "The Federation reacted appropriately to the fact that we've seen an alarming rise in antisemitism, not only in America, but certainly around the world," Denker said. "It has gone beyond just anti-Jewish vandalism, or, to put in quotes, 'kid stuff.' We're now seeing systemic antisemitism."
Denker, who referred to his background in community relations and intergroup relations, emphasized to a group of about 100 attending in-person and virtually June 25 how vital interfaith dialogue among institutions of all faiths and ethnic groups is, on both a formal and informal level.
During Denker's Shabbat morning Torah study June 26, he connected the congregation's Torah portion, Balak, to modern day to show how these antisemitic and racist ideas today stem centuries into the past.
Overall, Denker said he viewed the temple's solidarity Shabbat as a success.
"We sensitized our people," Denker said. "I certainly think the Shabbat morning Torah study gave people an understanding that antisemitism and really hatred for any minority group is a long-standing human issue. While the mechanisms of it are different in the modern world, as a sociological political phenomena, it's nothing new. It goes back literally to the Bible."
Temple Emanu El isn't planning any solidarity Shabbats in the immediate future, but Denker said the temple's adult programming will receive very serious consideration for antisemitism-related content.
While the solidarity Shabbat featured many of the area's Jewish congregations, community members from other faith groups were also present to show their support.
The Rev. Andy Call, lead pastor of Church of the Saviour in Cleveland, attended Fairmount Temple's Shabbat evening service June 25, where Cantor Vladimir Lapin, Rabbi Robert Nosanchuk and Rabbi Joshua Caruso led prayers and reflections on the issue of responding to antisemitism.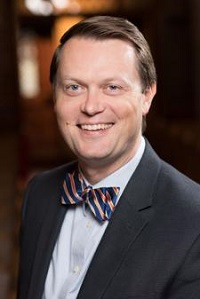 Call said he heard about the solidarity Shabbat after receiving an email from the Federation with specific events a part of the congregations-wide movement. When he saw Caruso on the list, he told the CJN he sent his good friend an email asking if he could join.
"We agree that violence and antisemitic acts have been happening all too frequently around the country, even here in Cleveland," Call said. "I just wanted our friends to know that they're not alone, that we stand with them."
Levine said that while the solidarity Shabbat was a one-time occurrence, the Federation encourages congregations to continue diving into the fight against antisemitism – and anti-racism as well. He said the Federation will proceed with searching for opportunities to work with congregations and the general community on ways to understand and combat antisemitism.
"We as Jews cannot fight antisemitism alone," Levine said. "This has to be a concern of all Americans. It's important for democracy, so it's important that we're there for our partners when they're fighting discrimination, and they're there for us when we're victims of discrimination."