08/22/2018
Federation Fights for Bail Reform Change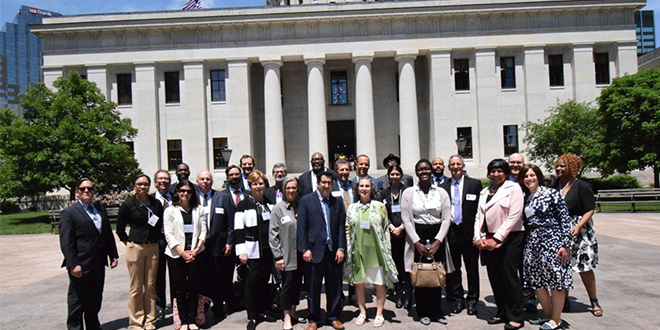 Each year, hundreds of Ohioans are sent to jail for months, sometimes years, before their case is resolved. These individuals frequently live in poor conditions and are under a constant threat of violence – while presumed innocent – simply because they cannot afford to pay a bail bondsman. Many lose their jobs while forced to await trial behind bars, causing their lives go off track. Recently, members of the Federation's Community Relations Committee (CRC) traveled to Columbus as part of an interfaith coalition of Cleveland-based community organizations to right a wrong that is caused by an antiquated bail system.
The coalition included Lutheran Metropolitan Ministry, the United Black Fund, Hispanic Alliance, Inc, Towards Employment, the NAACP of Greater Cleveland, and the Anti-Defamation League of Cleveland (ADL) in supporting CRC's advocacy efforts for the citizens of Ohio.
The group urged elected officials to re-look at the bail system at the state and local level, which costs Ohio taxpayers upwards of $40 million a year. "This hurts the people of Ohio, and it's wrong for the taxpayers of this state who must carry the significant financial burden associated with our antiquated bail system," said Bradley J. Schlang, CRC Chair. "We know these local efforts face an uphill battle without support from the statehouse. We will continue to fight for all Ohioans and we are committed to see this process to the end."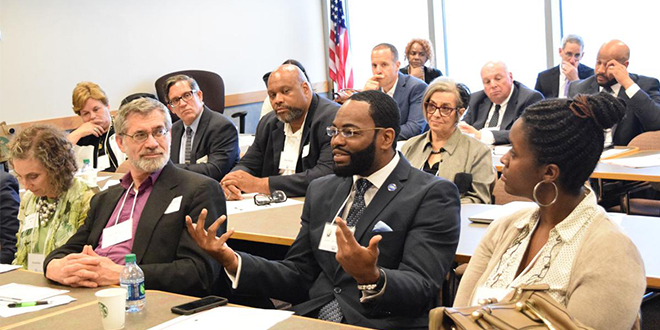 You make stories like these possible by supporting to the Jewish Federation of Cleveland's Campaign for Jewish Needs. Donate Today.