05/03/2016
Honoring Israeli Soldiers, Terror Victims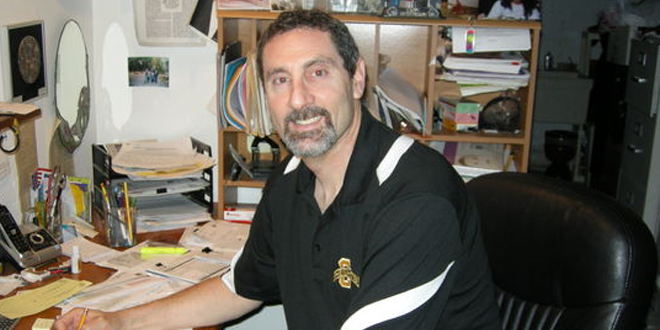 Article reprinted with permission from Cleveland Jewish News.
By Ed Wittenberg
Israel's fallen soldiers and victims of terrorism will be honored at the Jewish Federation of Cleveland's Yom Hazikaron ceremony at 7 p.m. May 10 at the Mandel Jewish Community Center in Beachwood.
More than 400 people are expected to attend the program, which should last about an hour.
Speakers will share personal stories related to this topic, said Mark Sack, a member of the event committee.
"There will be an Israeli delegation of soldiers, and one of them will share his personal story of fighting against Hamas terrorists in Gaza during Operation Protective Edge in 2014," Sack said. "Also Danielle Asif, Israeli shlicha (emissary) for the Federation, will share her personal story about losing a loved one to terrorism."
The ceremony will also highlight recent victims of terrorism in Israel, including Taylor Force, a 29-year-old graduate student from Vanderbilt University in Nashville, Tenn., who was stabbed to death in a terror attack that left 10 others wounded in Tel Aviv in March, and Hadar Cohen, a 19-year-old Israeli border police officer who died in February from wounds suffered during a shooting and stabbing terror attack in Jerusalem.
There will also be a wreath-laying ceremony and lighting of memorial candles, Sack said.
"With so much anti-Israel rhetoric on college campuses and in the media, it's an opportunity to show support for our brothers and sisters in the state of Israel," he said.
Sack, of Orange, noted in recent years, the Federation's Yom Hazikaron committee has made an effort to bring the local Jewish community and the Israeli community in Greater Cleveland together to commemorate Israel's Memorial Day.
"These two groups in town used to have separate ceremonies for this important commemoration," he said. "The Jewish people need to see Yom Hazikaron as a designated opportunity to pay tribute to all who have lost their lives in the Jewish state, which belongs to all of us."
According to Sack, since Israel was established in 1948, nearly 24,000 Israeli soldiers have been killed in wars and by acts of terrorism, and more than 2,500 Israelis and visitors to Israel have been killed in terrorism attacks.
Sack, a dual citizen of the United States and Israel, lived in Israel from 1980 to 1989 and served three years in the Israel Defense Forces. He is a social studies teacher at Cleveland Heights High School.
WHAT: Jewish Federation of Cleveland's Yom Hazikaron commemoration

WHEN: 7 p.m. May 10

WHERE: Stonehill Auditorium at the Mandel Jewish Community Center, 26001 S. Woodland Road, Beachwood

COST: Free and open to the community

INFO: To RSVP, visit jewishcleveland.org/events or call 216-593-2900.
---
Related Items