09/01/2021
Federation Kicks Off Campaign With Stories From Community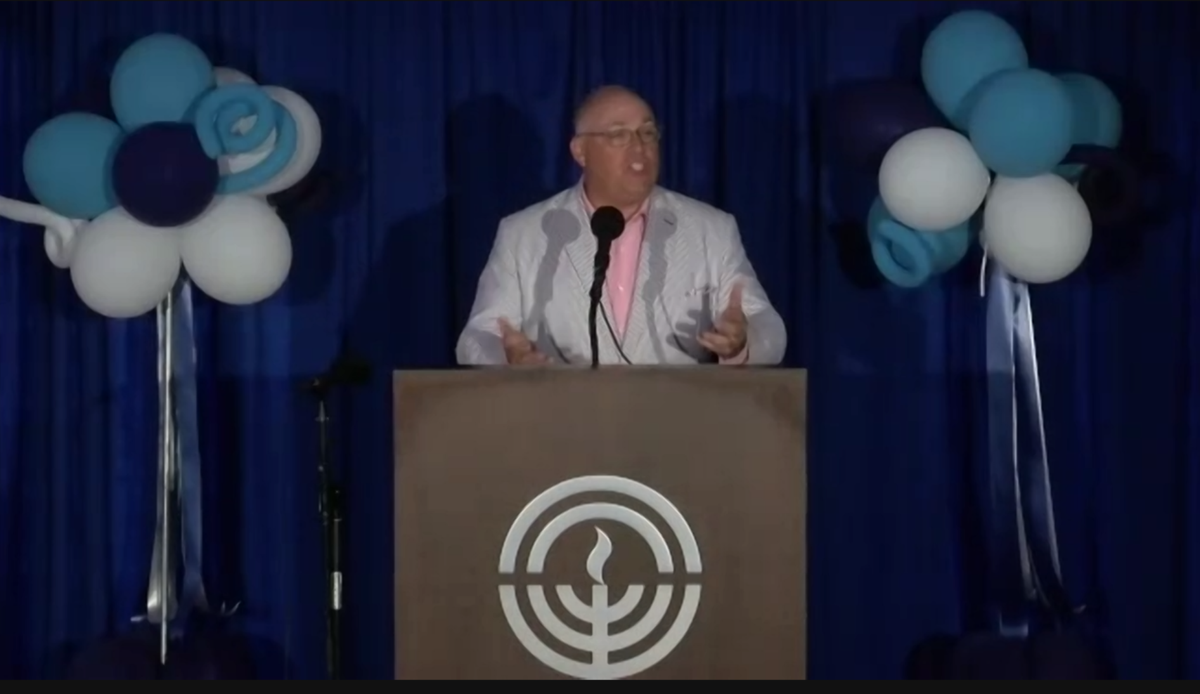 McKENNA CORSON | STAFF REPORTER
Article reprinted with permission from Cleveland Jewish News
The Jewish Federation of Cleveland launched its 2022 Campaign for Jewish Needs in a virtual event Aug. 31, where stories from individuals detailing how the Federation and Jewish community have impacted them served as the key message.
Over 250 community members virtually attended the event.
Starting and ending the event was general campaign chair Bradley A. Sherman. While his first year at the campaign's helm was also the first year of the COVID-19 pandemic, he, like the local Jewish community, persevered to find success.
Sherman made it clear this year's campaign isn't going to repeat what it did last year, despite raising $33.1 million and $15.5 million for COVID relief. This year, the Federation intends to prove that it is "here for good" – this year's campaign theme – with impactful ideas and lasting support.
"We recognized the necessity of supporting the diverse programs and services that cared for the vulnerable, helped us share what matters, helped us prepare for the future, and in fact, helped us repair the world," Sherman said during the event, where he appeared live on an outdoor stage at the Federation in Beachwood. "But you know what, a lot like the Cleveland Browns, last season was awesome. This season, we want better."
The event featured words from Dr. Jessica Goldstein, an attending emergency physician at University Hospital Ahuja Medical Center in Beachwood and the director for Emergency Medicine Quality Network at University Hospital.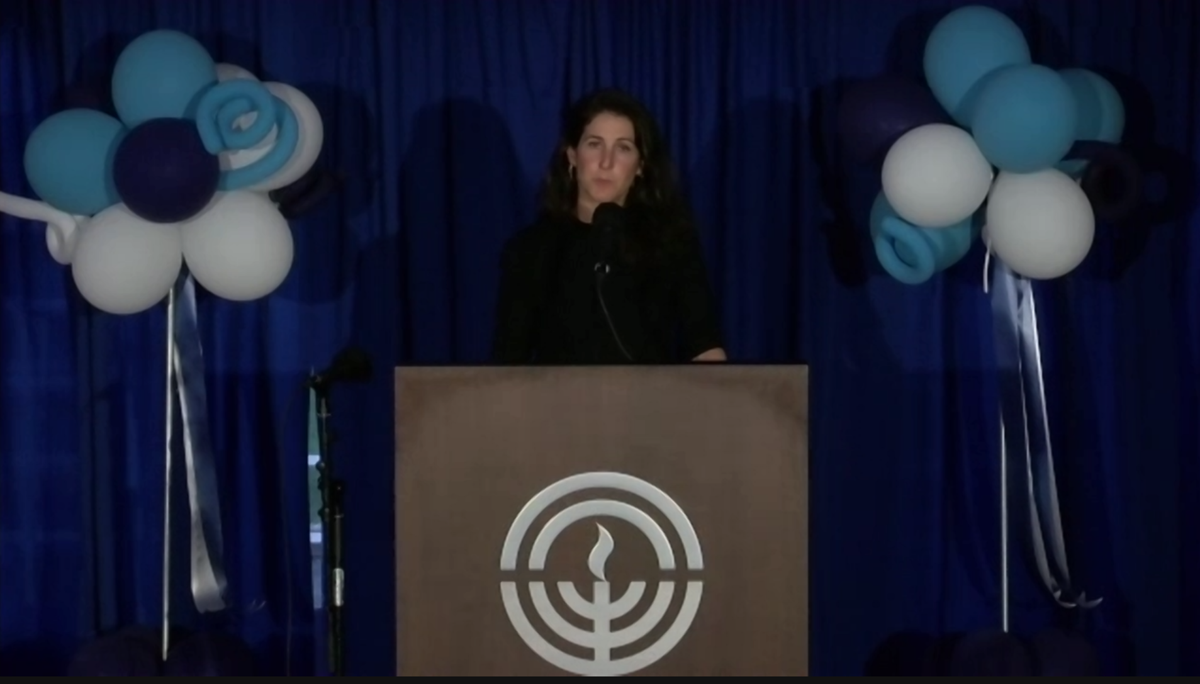 Goldstein shared her story on the front lines where on top of working with COVID-19 patients at UH, she volunteered to provide vaccines for UH, MedWorks and JFSA's Alyson's Place Medical Clinic. As she witnessed Jewish Family Services Association of Cleveland's work firsthand, she found solace in the Jewish community and its efforts to help others.
"I think that Federation and in particular, JFSA, as I have experienced this year, really recognizes the unique needs of our most vulnerable members of our Jewish community," Goldstein said during the event. "I'm proud that we're able to come together in ways such as this to really overcome our fears, be stronger and really be resilient."
Beachwood mother and daughter duo, Katie and Avi Spiegler, spoke about what it was like to live and learn in the pandemic via a question-and-answer format. For Avi, a fifth grader at Fuchs Mizrachi School in Beachwood, it was difficult for her to go from immersive learning to education from behind a computer screen. Katie Spiegler shared it was difficult for her to see her children be taken away from vital learning and life experiences.
It was through the strides Fuchs Mizrachi made, along with numerous components of the Jewish community, that Avi and her siblings were able to return to in-person learning.
"'Here for good' means that all of the investments that the Cleveland Jewish Federation has made have created a foundation for a very, very bright future, whether it's the schools, the shuls, the JCC, social service agencies, or even the new grocery store," Katie Spiegler said during the event. "The Cleveland Jewish Federation, along with the Jewish community, has said not even a global pandemic will get in our way."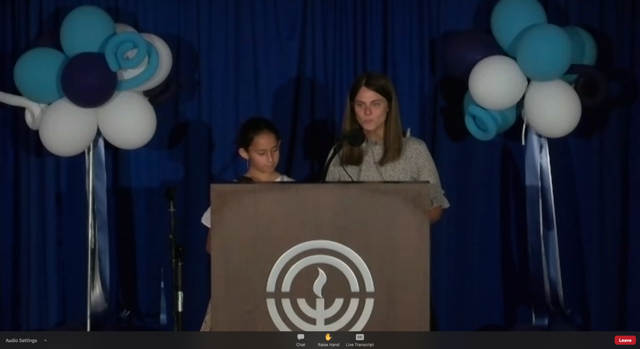 The event also featured words from Federation Beit Shean partnership chair Mark Holz and the principal of Tachkemoni School in Israel, Meirav Levi. Levi spoke – in Hebrew – about the abilities her school was able to employ thanks to funding from the Federation, like education and teaching methods revolved around STEM.
Sherman concluded the event by providing info on upcoming events of the campaign, like an exclusive briefing on antisemitism and campaigner update session at 4 p.m. Sept. 9, and Super Sunday Oct. 10.
He added the campaign received two additional gift opportunities. One is that if the campaign raises $250,000 in new gifts and increased gifts by Oct. 1, the campaign will receive a bonus gift of $125,000, thanks to an unnamed foundation. The second is when an individual makes a gift that moves them into a new giving society, Brunswick Companies in Garfield Heights will make a $1,000 gift to the campaign.
Sherman encouraged the attendees to tell the stories they heard throughout the event to others as a way to show the importance behind donating to the campaign.
"Together, we can overcome the challenges our communities face – those challenges of social need, Jewish continuity and antisemitism," Sherman said. "We have the ability to make the 2022 Campaign for Jewish Needs the most meaningful campaign ever. I'm asking you to dig deep again, to help in this moment of transcendence, to help us bring this campaign home for our community, to help us to continue to make Cleveland the great place it is."