11/14/2022
Federation, LIFE & LEGACY Partnership Celebrates First Year

COURTNEY BYRNES | STAFF REPORTER
Article reprinted with permission from Cleveland Jewish News
This November marks one year since the Jewish Federation of Cleveland partnered with the Harold Grinspoon Foundation's LIFE & LEGACY program to benefit and sustain its agencies.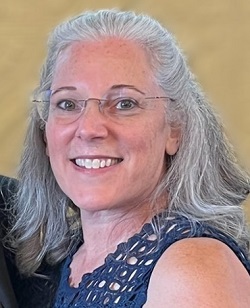 LIFE & LEGACY is a four- to eight-year initiative funded and facilitated by the Federation which makes a 2:1 match of Harold Grinspoon Foundation's investment of up to $100,000 per year. The program provides training, support and monetary incentives to help organizations secure meaningful after-lifetime legacy gifts.
"The community is a very impressive Jewish community with a lot of wonderful philanthropists, a lot of great volunteers, terrific staff," Dena Kaufman, Legacy Community Consultant with the foundation, told the Cleveland Jewish News Nov. 3. "Cleveland is doing very, very well. We're very pleased, and we congratulate them on a wonderful year."
Since its founding in 1991 in Springfield, Mass., by Harold Grinspoon, the foundation has invested more than $230 million in programs that make Jewish life and Jewish community more vibrant and more connected, according to its website. Programs range from JCamp 180, PJ Library, PJ Our Way, Sifriyat Pijama, Voices & Vistions and LIFE & LEGACY.
"The things that we look for, we want to see community with strong leadership," Kaufman said of the LIFE & LEGACY selection process. "We want to see community that is forward-minded, future-minded, and Cleveland is an amazing Jewish community."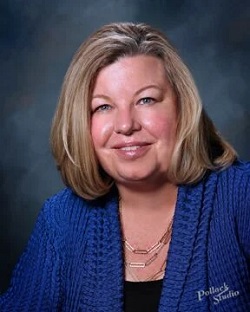 The program, which began in 2010, has 72 participating communities, 758 partner organizations, over 24,579 donors, 34,798 legacy commitments, $152 million placed in endowments and $1.34 billion to assure Jewish tomorrows.
In Cleveland, the Federation is working with Bellefaire JCB, Cleveland Hillel, Fuchs Mizrachi School, Gross Schechter Day School, Hebrew Academy of Cleveland, Hillel at Kent State University, Jewish Education Center of Cleveland, Jewish Family Service Association, Maltz Museum, Mandel Jewish Community Center, Joseph and Florence Mandel Jewish Day School, Menorah Park and Yeshiva Derech HaTorah as community partners in the initiative.
"We're really grateful to our lay leaders," Ginny Galili, head of schools at Gross Schechter, told the CJN Nov. 3 as lay leaders have been on the ground securing legacy gifts for the school. "From an agency perspective, Gross Schechter Day School was excited to participate when the Federation and the Grinspoon Foundation provided this opportunity. We knew that we would do better together, doing this together with the Federation and with the other Federation agencies, than if we were to kick off a campaign like this on our own."
Galili lives in Pepper Pike and is a member of Park Synagogue in Cleveland Heights and Pepper Pike.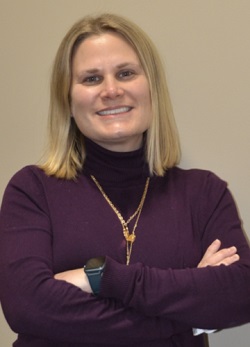 As the school's director of development, Renee Greller is overseeing the initiative at the day school and told the CJN it's been a great jump start to the already existing endowment program, bringing conversations with donors about legacy giving to the forefront.
"We want to make sure that people know that while today we're thriving, we want to be able to thrive for the foreseeable and the unforeseeable future," said Greller, a resident of Beachwood and member of B'nai Jeshurun Congregation in Pepper Pike. "So yeah, it's been great."
Traci Felder, chief development officer of the Mandel Jewish Community Center, told the CJN Nov. 7 that as part of the program, The J was the first agency to reach the goal of 18 letters of intent within the first year.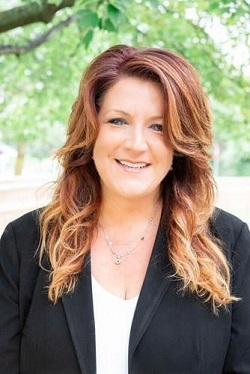 On top of the 18 commitments secured, she said conversations with donors, members and friends of The J about the program and what they want the future of Jewish Cleveland to look like are ongoing.
"The beauty of the program is that it really gives the development team an opportunity to talk to the donor about how they could incorporate giving today and making a lasting impact for the future," said Felder, a resident of Bainbridge Township and member of Park Synagogue. "Clearly in the nonprofit world, we need support today in order, operationally, to continue to function as we do every day, but we also want to secure the future with permanent endowments that will sustain a vibrant community for years to come."
After learning of the initiative from a number of organizations they're involved in and support, Barry and Samantha Guttman began discussing leaving their own legacy gift. They recognized those who came before them who "left this incredible community" and wanted to do the same for those who come after them.
The Beachwood residents met with the Federation to leave a letter of intent to support the Federation, Barry Guttman's alma mater, Fuchs Mizrachi School, and Green Road Synagogue, where they are members. Barry Guttman is a partner at Benesch Law and Samantha Guttman is a social worker by training, but stays home with 15-month-old Jaden.
"The advice I would give is just to do it," Barry Guttman told the CJN Nov. 7. "You don't have to have a huge estate and huge assets right now, but think long term, take small steps to give where you can, give to your capacity, and hopefully in the future you will have more to give. And then this way you'll have a structure and a framework within which to give it."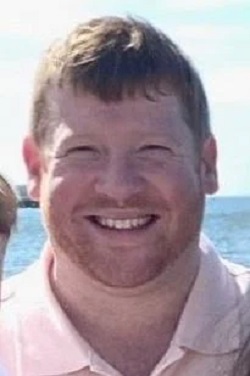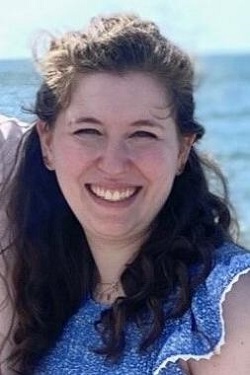 ---