02/10/2021
Federation, Onward Israel to Resume In-person Tel Aviv Program
McKENNA CORSON | STAFF REPORTER
Article reprinted with permission from Cleveland Jewish News

COVID-19 brought the world to a screeching halt in 2020, but on top of closed businesses, digitized schools and canceled trips, the virus also impacted college students' education.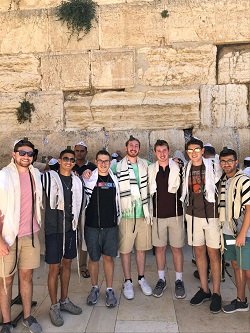 Onward Israel, a program where college students and recent college graduates can immerse themselves in Israeli culture and work an internship in their intended career field for a summer – or winter for college students in the southern hemisphere, had to change to a virtual format in 2020 for the first time since its inception in 2012.
With the promising addition of COVID-19 vaccines and positive case numbers hopefully on the decline, Onward Israel is resuming its in-person summer programming. Jewish college students and recent college graduates from or living in Greater Cleveland have the opportunity to gain career experience and partake in educational activities while living in Tel Aviv from June 9 to Aug. 3 through Onward Israel's partnership with the Jewish Federation of Cleveland in Beachwood.
"If people can come into the country – we don't think it's going to be a permanent lock down for the summer – we're going to run the programs," said Ilan Wagner, president and CEO of Onward Israel. "We're just going to be much more flexible in the approach than in prior years."
The Federation and Onward Israel became partners in 2012, and since then, 312 Cleveland-area young adults have taken part, said Lynne Cohen, the Jewish Federation of Cleveland's immediate past chair of the Overseas Connections Committee and an Onward Israel Board member.
Cleveland's Onward Israel participants also enjoy some programming devised by the Federation and Onward Israel, such as being taken to Cleveland's sister city in Israel, Beit Shean, for a weekend to see the programs supported by the Federation and meet with the Federation's partners.
"While there is some specific programming for the Cleveland participants, a lot of it is really left up to the students to immerse themselves in Israeli society," Cohen said. "We're really trying to build strong Jewish identity and cultivate a love, appreciation and knowledge of Israel. There are a number of ways that they can enjoy Israel while also working there and having a high quality summer internship, which hopefully will help them move along on their career path in the future."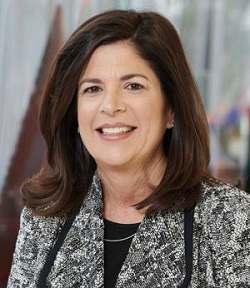 The Federation hopes to add 30 to 36 more students to its Onward Israel alumni list with this summer's program.
Applicants must be a Jewish college student or recent graduate, between 19 and 27 years old, living in or from Greater Cleveland and have not spent three or more months in Israel through an educational or peer program. Previous participation in Taglit-Birthright Israel is encouraged, but not required. Priority will be given to rising juniors and seniors.
Individuals interested in the program will undergo an interview process that spans several months, Wagner said. Interviews are conducted with a member of the Federation to see if a student or recent graduate is fit for the program, and if the Federation recommends that person, they interview with a program organizer. It's the goal of the program organizer and internship coordinators to find a number of possible internships that would best benefit the individual.
Participants can be from any major or field of study, and internship coordinators will use Onward Israel's expansive list of internships to match their goals and interests, Wagner said.
After virtually interviewing with their list of desired internships, a student or recent grad is officially accepted in the program once a match has been made between them and an internship.
Onward Israel started the application process in November 2020 and it will remain open for new applicants until March 15.
Just in case Israel prevents travel this summer due to COVID-19, Onward Israel crafted a virtual version of its program where students would participate in their internships through digital platforms.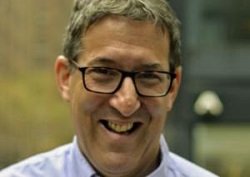 Wagner said that Onward Israel will make its official decision as to whether programs will function in-person or virtually nine weeks before the programs start. Until the decision is made, students pursue their internships and discuss the possibility with these organizations that they might have to intern remotely.
If students are able to travel to Israel, they will undergo a mandatory quarantine period, reduced size in groups for trips, smaller number of people per apartment units, greater emphasis on cleaning, isolation solutions for those who test positive for COVID-19 and required mask wearing and social distancing when in public and during educational activities.
"We're going to do the best we can to carry out those adjustments to create some kind of level of activity like normal people will do in their lives," Wagner said. "They're adults, so we're not going to control what they're doing outside of the quarantine period, which we will control what they're doing. Once the regular pilot program begins, we have to assume people, like at universities or other communities, are being responsible."
The Onward Israel program costs participants $550, plus air fare to and from Israel thanks to the Federation, Onward Israel and Masa Israel Journey chipping in to reduce the fee from its $5,852 price tag. Additional financial assistance for those in need is available through the Jewish Education Center of Cleveland and the Federation.
Find more information and apply online onwardisrael.org/programs/cleveland.