09/22/2022
Federation Security Provider Serves As Model Emulated By Other Communities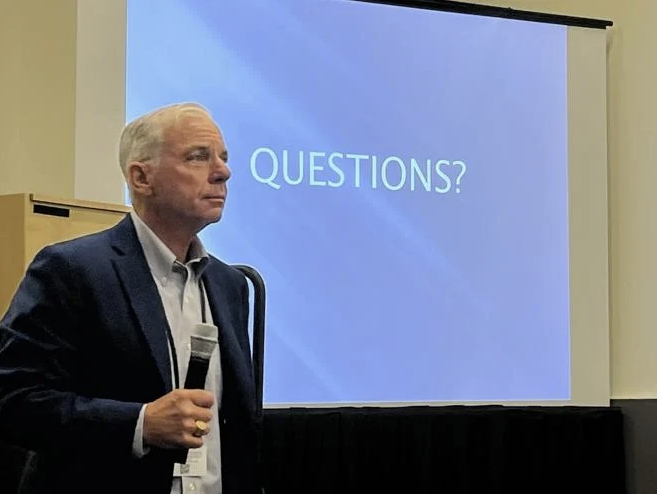 COURTNEY BYRNES | STAFF REPORTER
Article reprinted with permission from Cleveland Jewish News
JFC Security, LLC, the security provider of the Jewish Federation of Cleveland, inspired other communities and law enforcement while presenting its model of creating public and private partners at the National Homeland Security Conference.
Jim Hartnett, director of community-wide security for the Federation, and Nick DiCicco, director of the Chagrin Valley Dispatch, presented during the session Creating Public/Private Partnerships to Protect Faith-Based Communities at the conference, which was held July 11 to July 14 in Cleveland.
"We were invited to present our program here at the Jewish community, how we work closely with the public sector in our dispatch center and to help protect our community of faith," Hartnett told the Cleveland Jewish News Aug. 22. "Because it was in Cleveland, right in our backyard, it seemed like it was an ideal opportunity for us to highlight some of the unique, creative things we're doing here that maybe other communities could emulate."
He said they presented three things: how JFC Security was set up for the Jewish community and the benefits of that, the history of the partnership with Chagrin Valley Dispatch, and the camera technology layered throughout the community to monitor for suspicious activity.
With the conference bringing hundreds of participants from across the country with backgrounds in homeland security, law enforcement, fire and emergency management, the breakout session was well-attended with about 50 to 60 people. Many were intrigued and asked questions at the end.
"It's a good forum to exchange ideas and educate yourself on emerging trends that we might want to also deploy, and people might want to look at what we're doing and replicate that in their faith-based communities," Hartnett said of the conference.
Also featured during the session was JFC Security's new technology-based community monitoring system linked to a 24-hour emergency communications center, which was announced to the community Aug. 16.
The system provides live feeds from more than 700 sophisticated, 360-degree view security cameras and 26 automated license plate readers to the communications center where trained security personnel monitor for suspicious behaviors.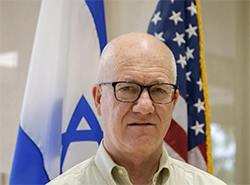 Cameras have been installed throughout the community for a few years now, Oren Baratz, the Federation's senior vice president of external affairs, told the CJN.
"We saw the value of creating a professional way to monitor the cameras and the license plate readers because the value of the cameras is as good as the system of professionals which are monitoring them," he said.
He said the cameras were used for forensic analysis after something happened, but now they are able to be proactive, not reactive, by looking for unusual activity and stopping it before anything harmful can happen.
"There is right now a big initiative – called LiveSecure – to upgrade security of Jewish communities around the States," said Baratz, who is also serving as a senior adviser to this effort.
LiveSecure, launched by the Jewish Federations of North America, is a $62 million security campaign providing funding to local federations for training, tools and resources needed to protect Jewish communities.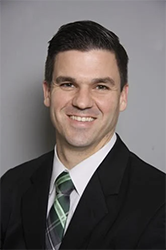 It is also a high priority now for the Department of Homeland Security to work more with the private sector to protect communities, like with JFC Security and the Cleveland Jewish community, Hartnett said.
Dan Avondoglio, portfolio manager of active assailant security in the Office of Security Programs with the Cybersecurity and Infrastructure Security Agency, wrote in an email to the CJN: "CISA leads DHS active shooter preparedness efforts and works in collaboration with federal, state, local, tribal and territorial partners to advance a whole-of-government and whole-of-community approach. CISA creates and enhances stakeholder awareness of active assailant attack activities and strengthens stakeholder security incident preparedness and response. CISA is committed to supporting efforts to maintain safe and secure houses of worship and related facilities while sustaining an open and welcoming environment. CISA's resources are designed to enhance security preparedness for faith-based organizations, and we encourage faith leaders to utilize the resources so they can take actions to keep their communities safe and secure."
While many attended Hartnett's presentation to learn about these partnerships and from JFC Security and the Chagrin Valley Dispatch, some other partners attended in support, such as Mike Herb, the director of the Northeast Ohio Regional Fusion Center.
"I think it was seen as a very successful model that certainly applies to (the) Jewish community, but also to our situation here in Northeast Ohio," Herb told the CJN Sept. 9 about the presentation. "And I think the questions at the end, it sounded like others started to see how can we draw from this and take it back to our own jurisdiction."