12/16/2022
Federation To 'Shine A Light On Antisemitism' Dec. 20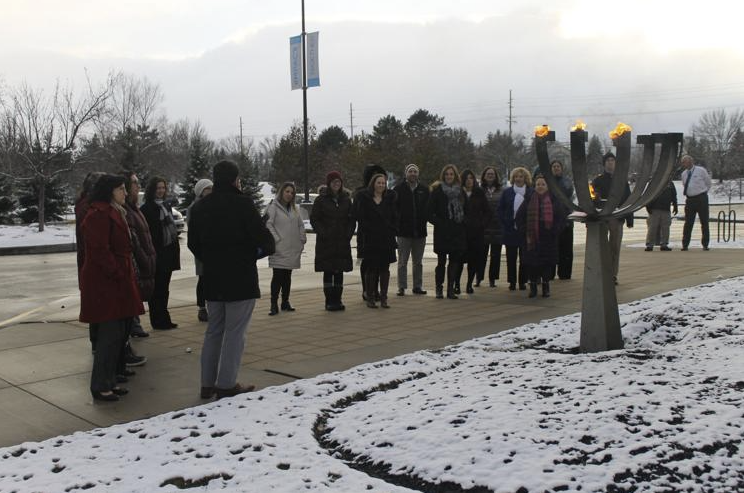 COURTNEY BYRNES | STAFF REPORTER
Article reprinted with permission from Cleveland Jewish News
On the third day of Chanukah, the Jewish Federation of Cleveland will host Shine A Light on Antisemitism Dec. 20 with a special menorah lighting ceremony and remarks from community leaders.
The event will be hosted in partnership with Anti-Defamation League, American Jewish Committee Cleveland, Facing History and Ourselves, Mandel JCC, Kol Israel Foundation, Maltz Museum and The Diversity Center of Northeast Ohio, as people of all faiths are invited to renew a collective commitment to fighting the rise of antisemitism and Jew hatred.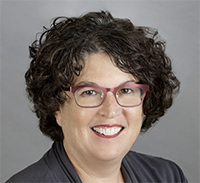 Susan Borison, the incoming chair of the Federation's community relations committee, said this is the Federation's second year participating in the national initiative of Shine A Light, and the candlelighting will be held outdoors once again.
"This year, so many Cleveland institutions are participating as well," Borison, a resident of Beachwood, told the Cleveland Jewish News Dec. 13. "Important Cleveland landmarks including Tower City and Rock & Roll Hall of Fame are going to be lit in blue during Chanukah, which is thrilling. We're so grateful for all these partnerships that we have with the broader community."
On Dec. 20, the Rock & Roll Hall of Fame, FirstEnergy Stadium, Progressive Field, Rocket Mortgage FieldHouse, the Maltz Museum and the Jewish Federation of Cleveland will all be lit in blue as a sign of support for this effort to celebrate Chanukah and fight against antisemitism. Terminal Tower will be lit blue on Dec. 21.
"We are excited that the three professional sports teams in Cleveland are taking part in this united stand against hatred; their buildings will be lit in a blue light," Borison said.
Confirmed speakers include the Most Rev. Edward C. Malesic of the Catholic Diocese of Cleveland and Helen Forbes Fields, president and CEO of YWCA Greater Cleveland, who will add to the Chanukah celebration by discussing solidarity with the Jewish community and antisemitism. There will be hot chocolate and sufganiyot, as well as a special performance by HaZamir Cleveland.
"This is a celebration of Chanukah and also shining a light on what is going on right now with antisemitism," Borison said. "By coming together as the Cleveland community, the lighting of the candles can turn the darkness into light,."
With a show of support from the broader community through lighting the buildings in blue and inviting all to participate in the Chanukah celebration, she said it's a sign of solidarity and coming together that is connected to the story of Chanukah.
"We celebrate these miracles by coming together," Borison said. "And with the rise in antisemitism, this is a particularly timely event where we hope other communities will join us to celebrate Chanukah."
Register for Shine a Light here. For more information on Federation's efforts to combat antisemitism, contact Marc Ashed at mashed@jewishcleveland.org or 216-593-2790.