11/16/2023
Federation's Women IN Philanthropy MaIN Event Nov. 29
COURTNEY BRYNES | CJN
Article reprinted with permission from Cleveland Jewish News
As the Jewish Federation of Cleveland continues with its annual campaign events, like the Women IN Philanthropy MaIN Event on Nov. 29, it takes a new focus of bringing the community together in support of Israel.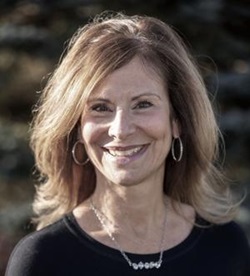 The Oct. 7 Hamas attack that killed 1,200 in Israel has reverberated throughout the global Jewish community. As women in Jewish Cleveland gather at the Mandel JCC in Beachwood to support the annual Campaign for Jewish Needs, they'll also be able to support the Israel Emergency Campaign.
"This is a very meaningful way to show, to demonstrate that we are not alone and Israel is not alone," Jennifer Cohen, the Federation's Women IN Philanthropy chair, told the Cleveland Jewish News on Nov. 13. "And women have such a special bond, and we have a very diverse group of women that are involved in Women IN Philanthropy. I think it's the values we live, our passion for Jewish life that really connects us and binds us."
The event will be made more casual and accessible this year to welcome the community to come together during this time of hardship. Starting with a welcome reception to allow attendees to mingle, the formal dinner and program will follow with speeches and the Irene Zehman Volunteer Award presentation.
Danyelle Neuman, chief of sales strategy for The Jewish Agency for Israel, will lead a conversation with Keren Flash, a survivor of the Oct. 7 attack from Kibbutz Kfar Aza. Federation President Erika Rudin-Luria and campaign chair Beth Wain Brandon will also share stories from their recent solidarity mission to Israel.
Judy Immerman Payne, founding executive director of Goods Bank NEO and a co-founder and retired executive director of the Cleveland Kids' Book Bank, will receive this year's Irene Zehman Volunteer Award.
"She's seen opportunities that are important to her but also important in our community and in the general community, and gone out and done something to address those needs," Cohen said of Immerman Payne. "She's a very special person."
The event will take place in-person and on Zoom. In-person tickets are $54. To register and purchase tickets, visit jewishcleveland.org.
---
If You Go
WHAT: Jewish Federation of Cleveland's Women IN Philanthropy MaIN Event
WHERE: Mandel JCC, Stonehill Auditorium, 26001 S. Woodland Road, Beachwood
WHEN: 6:30 p.m. welcome reception; dinner and program at 7 on Nov. 29
INFO: Virtual option available on Zoom; in-person tickets are $54. For more information and to purchase tickets, visit jewishcleveland.org.