09/28/2016
Federations Mourn Loss of Peres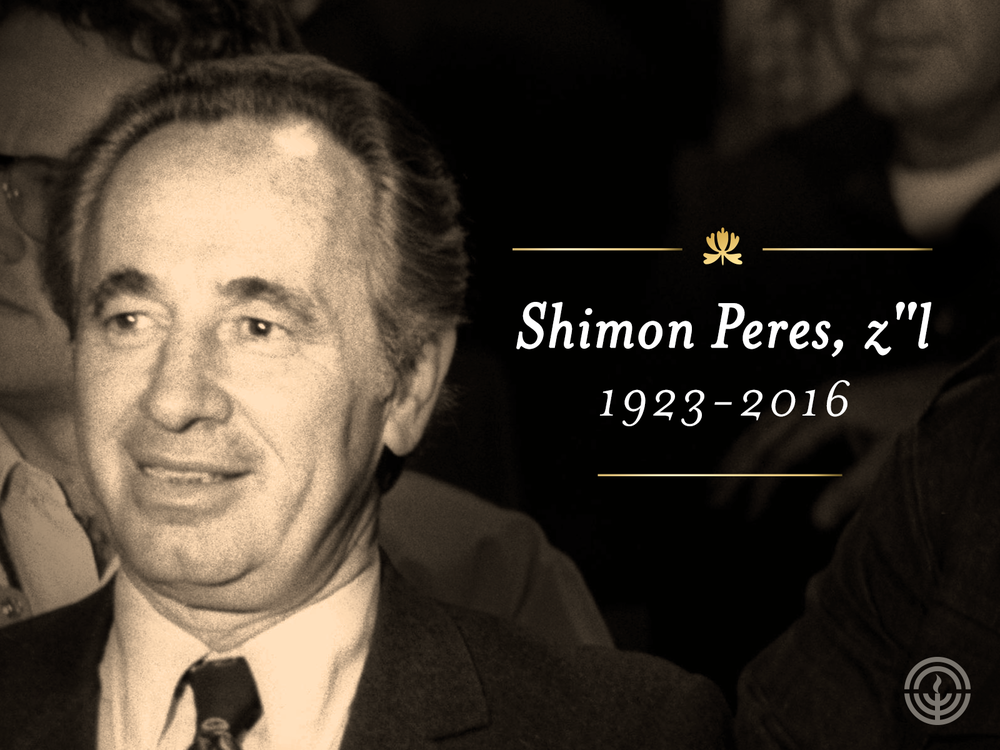 Wednesday, September 28, 2016
Jewish Federation of Cleveland
Shimon Peres was the ultimate optimist built on a core of clear eyed reality. When you spoke with him one on one he had an agenda for change. He only wanted to look forward; he never wanted to dwell in the past.
He will be remembered as one of Israel's greatest statesmen yet he was a driven politician as well.
It was always a pleasure to be in his presence, a true founding father of the state, and to allow oneself to get caught up in his dreams for a peaceful better world.
Stephen H. Hoffman
Federation President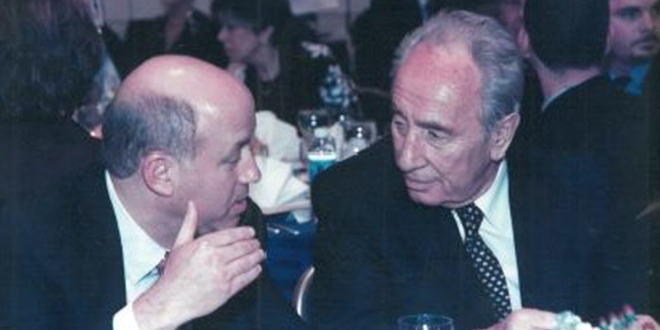 Jewish Federations of North America
Jewish Federations deeply mourn the passing of Shimon Peres, z"l, universally recognized as one of Israel's greatest leaders and one of North American Jewry's closest Israeli friends.
A member of Israel's founding generation, an eloquent spokesperson for his country and a strong advocate for Jewish peoplehood, Peres was both a pragmatist and unwaveringly optimistic that Israel would reach peace with its neighbors. He dedicated his life to that pursuit, having held nearly every cabinet position during his storied career, serving twice as prime minister and once as president.
He had an air of grace about him, never forgot his humble beginnings in Poland and believed in dreaming big.
"Few men lived a life as Shimon Peres did and, as a generation, we're privileged to have benefited from his inspiring dedication to the Jewish people," said Richard Sandler, chair of JFNA's Board of Trustees. "Peres built and nutured a deep and unique relationship with Jews everywhere; he was a man who truly recognized and appreciated the deep bonds that bind the Jewish people across the world. We were always welcome in his home, as he was in ours. Words cannot describe our feeling of loss. It is sad and the end of an era."
Peres was a regular, honored guest at many of JFNA's General Assemblies, and met regularly with dozens—if not hundreds—of Federation missions across the decades, often warmly welcoming them to his home.
"Shimon Peres was North American Jewry's greatest ally, advocate and friend in Israel," said Jerry Silverman, JFNA president and CEO. "It has been said that Shimon Peres will be remembered along with the great leaders of Israel who fought in the war of independence: David Ben-Gurion, Menachem Begin and Yitzhak Rabin."
May the memory of Shimon Peres be a blessing, and may his children Dr. Tsvia Walden, Yoni Peres and Nechemia Peres; eight grandchildren and two great-grandchildren be comforted among the mourners of Zion and Jerusalem.
---
Related Items