11/07/2019
5 Questions with...Shony Rivnay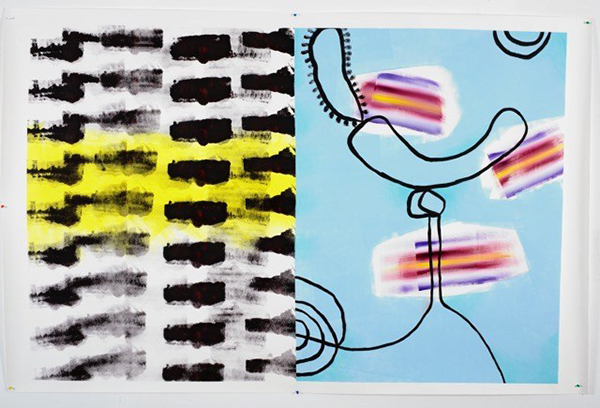 Article reprinted with permission from Canvas Magazine
The Jewish Federation of Cleveland will hold the Cleveland premiere of the works of Israeli artist Shony Rivnay with the exhibition "Unfolding Nature: Dancing Through Waves," starting Nov. 10 in the Roe Green Gallery.
Rivnay is an interdisciplinary Israeli-American artist based in Tel Aviv, who works in various media including painting, sculpture, video, installation and performance. He has exhibited solo shows in cities including New York, Berlin, Tel Aviv, Tokyo and Venice. He holds a Bachelor's of Fine Arts degree from Bezalel Academy of Arts and Design in Jerusalem.
This exhibition, "Unfolding Nature: Dancing Through Waves," consists of a series of vibrant paintings, filled with characteristic biomorphic shapes that have been deliberately exaggerated and infused with harmony. The choreography of the work is laced with intense forms and unexpected colorations. The work is based upon the visual images derived from other disciplines, particularly that of music.
What's the theme of "Unfolding Nature: Dancing Through Waves?"
In my work I deal with elements, with the relationship between them. My inspirations are the macro world, the micro world and the frequency that goes between to make it all happen.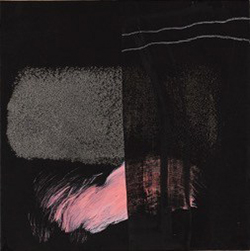 Can you explain how the show came together?
These works are part of a show I had in New York for the last eight months. The people of the Federation found about it and the connection was made.
I understand you've never shown your work in Cleveland before. Why are you excited to have your work shown here?
I must say I love the idea that this show will give some colors and good vibes to the people of Cleveland, or at least to those who come to Roe Green gallery. I heard the winter is long and gray, I want to bring light.
Is there any particular piece you'd like to tell us more about that will be featured in the show?
A small painting, 20 x 20 cm. (the image with an oblong gray striped shape in the middle and purple and blue outside), that shows the relationships between the two particles, the light, the influence – is it million light years far? Or is it in your blood cell? I'm in non-story art, that creates a whole new world. (The works are abstract, but are not in any way represented or connected or trying to suggest anything out of the canvas.) I'm trying to create frequencies.
I just feel it is a good place to be. And this piece is a perfect one.
When and where is the exhibit on view?
The exhibit will be on view until May 2020 in the Roe Green Gallery at the Federation's Jack, Joseph and Morton Mandel Building, 25701 Science Park Drive in Beachwood.
For information on this exhibition, visit jewishcleveland.org.
---
Related Items