05/28/2019
Five Questions with Youth Futures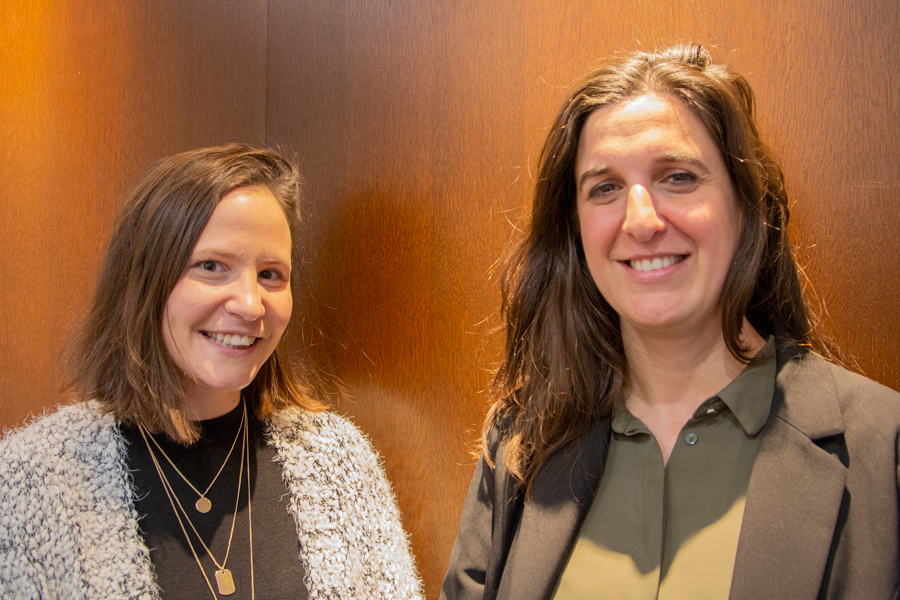 For more than twelve years, the mentoring program Youth Futures has helped more than 12,000 at-risk children and their families across Israel's periphery. Youth Futures mentors carry out a tailor-made goal plan for each child and their family through weekly one-on-one meetings, group sessions, and activities. The program is also helping transform Israel's education system by changing the language teachers and educators use to focus on a child's strengths and working toward positive goals; Youth Futures is impacting the culture of schools from the ground up.
Here are "Five Questions" with the current CEO and national director of Youth Futures, Ruthi Shenfeld, and regional director of the program, Shlomit Abergel to find out how they're doing it:
What makes Youth Futures so unique?
Ruthi Shenfeld – What makes us unique and special is we are a three-year program that works with the child, the family, and the teachers. This allows our mentors to be patient with the process as we work towards achieving change. Many times, our mentors are the first people the children turn to when they have a problem – not their parents and not the teachers. Our mentors become a part of these children's lives and we make a huge effort to build trust with everyone involved.
Shlomit Abregel – Through conversations with Youth Futures mentors, teachers learn to interpret different behaviors of students. They're better able to respond to these behaviors in a productive way because of this communication with the mentor and overall, it makes their classroom run more smoothly.
What exactly is Youth Futures doing to help the families of the children?
Ruthi Shenfeld – Youth Futures is not just making a difference inside the classroom for these young boys and girls; we are helping them make their entire lives better. To do this, we saw very early on that we had to work closely with the parents to make this successful – the parents are our 'X Factor' in all of it. We make home visits and work with the parents to find out their needs – how can we make home life better. We are empowering their mothers and fathers to be better parents, and we're giving the parents a voice to speak out as well. A better home life can make school easier for troubled kids.
Is there one success story that stands out to you?
Shlomit Abregel – I began my career as a mentor and I can remember one boy in particular. When we began working with him, he was in the third grade. He was so shy and did not want to speak; he was an only child to his mom and they had just moved to the city. He had a lot of problems interacting with the other children or the teacher – in and out of the classroom. After three years in our program and countless hours spent building his confidence, he signed up on his own for a group class to speak in front of the school. He's now a senior in high school and he's hoping to become a ShinShin (Israeli emissary) in the United States. There are so many stories like that, and it makes me so proud to see former and current students find the courage to stand up for themselves and find their inner confidence. Many times, that's what it is – overcoming their fears.
Ruthi Shenfeld – There was a young boy who only wanted to be a bus driver; his mentor would ask over and over what he wanted to be when he grew up, but it was always a bus driver. It was all the boy knew – his father and uncle were both bus drivers. The mentor told him 'if that's what you choose, it's ok but it's also ok to be something else.' One day, the mentor took the boy to a local university to show him what college was like – and if he went to college, he could be anything he wanted to be. The boy was excited to see the atmosphere of the college – to see men and women interacting – and to see all the different subjects you can study in college. Years later, the mentor saw the boy on the street and asked what he wanted to do when he grew up; the boy responded with 'he wanted to go to college!' That's what makes me proud – we're giving these kids courage to be more than what they thought they could be.
How have you grown while working with Youth Futures?
Shlomit Abregel – I feel so lucky that I've been able to grow professionally and personally within this organization. And I don't take it for granted. The personal growth I'm going through has been tremendous. Youth Futures has helped me to become a better mother to my children and a better wife to my husband. I can talk about things, I'm able to open up about things; Youth Futures has changed me.
What is the future of the program?
Ruthi Shenfeld – We are in the pilot stages of a sub-program called Baby Futures, an intervention system for early-age children from birth to three years old. We're working with new families and disadvantaged families who need help. We took the model of the mentor and adjusted it to this target population, mostly working with teen moms. Based on this, we're able to expand our reach on the country and help so many more people who need extra support.
Through your Campaign funds, we are supporting Youth Futures in Beit Shean and Valley of the Springs, Cleveland's sister cities. For more information on Youth Futures, contact Tal Rothstein at trothstein@jcfcleve.org or 216-593-2861.