04/14/2021
Former IDF Soldier Recounts Death During Yom Hazikaron Event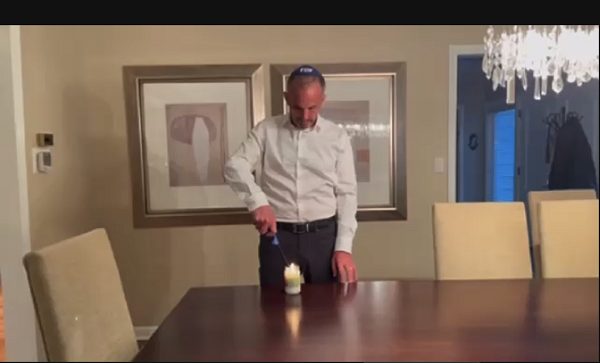 McKENNA CORSON | STAFF REPORTER
Article reprinted with permission from Cleveland Jewish News
Efi Mazor, the people-to-people coordinator at Partnership 2Gether Beit Shean-Valley of Springs-Cleveland and a former solider of the Israel Defense Forces, recalled an IDF doctor's bravery and selflessness during the Jewish Federation of Cleveland's annual Yom Hazikaron commemoration April 13.
Mazor served as the keynote speaker of the virtual commemoration, attended by more than 200 people.
Mazor transported attendees into his memories as he recounted the moment Dr. Igor Rothstein, one of the first reserved duty soldiers recruited for the Israel Lebanon War in 2006, lost his life during an operation where Mazor and his company were assigned with finding and destroying a house Hezbollah was using to store rockets and rocket launchers after collecting intelligence at the site.
The mission was seemingly going well until bullets from both sides were suddenly exchanged when Mazor and his company were on their way back from the house after destroying the weapons and storing the discovered information on their person. In the middle of the sudden battle, two soldiers leading the team, 1st Sgts. Daniel Shiran and Omri Elmakis were on the ground, believed to be injured but had been killed.
The company took shelter from the ongoing rain of bullets, and Rothstein sprung into action to help the two downed sergeants.
"Igor ran after me; he didn't ask for my permission," Mazor said. "He wanted to be there to help because he also heard the screams. ... I told Igor, 'You need to be in the back, OK? Let us finish what happened here, and we'll bring the wounded to you. But don't be near, it's very dangerous right now.'"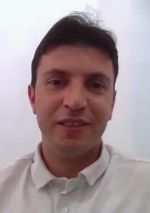 Tying into Israel's day of memorial and remembering those who lost their lives fighting for Israel or due to terrorism, Mazor brought up yihyeh beseder – or Hebrew for "everything is going to be alright." He found Rothstein's death sad and scary, but as time went on, he remembered that Rothstein made a selfless contribution to Israel's safety and that his memory would help Mazor grow.
What Mazor and his company didn't know was that Hezbollah had planted explosive devices along the road where the IDF company was taking shelter. As Rothstein was trying to help Shiran and Elmakis, the explosives were activated, killing him.
The remaining IDF soldiers breached the Hezbollah house they had previously searched, and they successfully defeated Hezbollah forces in close range combat. Helicopters then transported the injured to Israeli hospitals and destroyed the house with rockets, killing any remaining Hezbollah soldiers inside.
Years after the conflict and now living as a resident in Beit Shean, Mazor said that moment of Rothstein's bravery forever lives with him. Rothstein was posthumously awarded the Medal of Distinguished Service by the IDF, and he was the first reserve duty soldier to be killed in the Israel-Lebanon War.
"I can't forget the sight of the doctor who tried to help; I can't say it was the right thing to do or not, but that was his courage," Mazor said. "That's what he saw to be the right thing – to save lives."
"It helps to move on," Mazor said. "Yes, yihyeh beseder, everything is alright, but it's something that you remember and it makes you stronger. It makes you human, that's for sure."
The Yom Hazikaron event also featured the lighting of four commemorative candles: Ohio branch of the Friends of the Israel Defense Forces representative Keith Israelstam lit a candle in memory of victims of war; Fuchs Mizrachi shlichim Moty and Shimrit Hemo lit a candle in memory of prisoners of war and those missing in action; Cleveland shinshinim Ori Arnon, Dan Badnani, Guy Gibor and Ido Margalit lit a candle in memory of victims of terror; and community members Karen Tucker and Greg Malkin lit a candle in memory of those whose burial places remain unknown.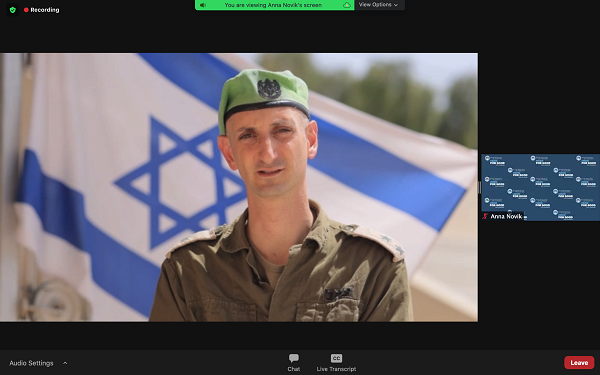 Lt. Col. Tom Elgarat, head of the Havat HaShomer IDF Base, provided a few words for the event, urging those on the call to never forget those whose lives were lost protecting Israel.
"Today is Memorial Day for the loss of fallen soldiers and victims of terror events," Elgarat said. "We mourn the loss of lives, and we will remember them always."
The event was hosted by Mark Sack, a resident of Orange who served in the IDF.
Songs, poems and prayers were performed by Arie Teomi, Aviv Keinan, Sydney Ungar, IDF Navy veteran Avi Goldman, Ori Balkan, Yahli Raveh, Stav Kedem, Mai Geri, Ianina Dano and Cantor David Malecki of Temple Emanu El in Orange. Shane O'Brian, a Cleveland Institute of Music student, played trumpet.