11/02/2017
Former White Supremacist Tells His Story on Nov. 15
The Jewish Federation of Cleveland invites the community to a moving and powerful discussion on "Life After Hate" featuring Tony McAleer, Co-Founder and Executive Director of Life After Hate, an organization founded by former members of the American violent far-right extremist movement. All are welcome to attend this free event on Wednesday, November 15 at 7:30 pm at The Temple-Tifereth Israel (26000 Shaker Blvd, Beachwood, Ohio 44122).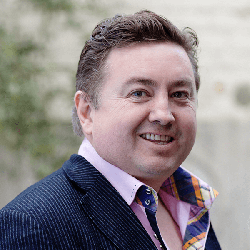 McAleer joins our community to share his powerful personal story and the work his organization does to coach white supremacists out of their lives of hate and bigotry. A former organizer for the White Aryan Resistance (WAR), McAleer served as a skinhead recruiter, proprietor of Canadian Liberty Net (a computer operated voice messaging center used to disseminate messages of hatred), and manager of the racist rock band, Odin's Law. It was his love for his children that finally led Tony on a spiritual journey of personal transformation. Today he travels the world and shares his practice of compassion as an inspirational speaker.
2/3 of religious-based hate crimes target Jews, according to the FBI. With anti-Semitism on the rise, McAleer comes to the Cleveland community to "Speak Out for What's Right," a priority of the Federation's 2018 Campaign for Jewish Needs, the annual fundraising campaign that ensures our community's vitality and vibrancy in the year ahead.
For more information or to register, please visit www.jewishcleveland.org.
---
Related Items