03/16/2017
"Free Speech on Campus" Event a Success!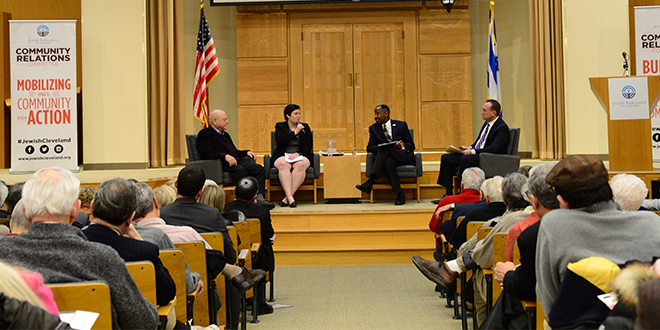 More than 230 community leaders, elected officials, and special guests from across our diverse community joined an esteemed panel of guests to debate the limits of free speech on campus at the 70th Annual Meeting of the Community Relations Committee.
Renowned educators and national experts came together as panelists to discuss civil discourse on college campuses: how did we get here, what does this mean for higher education, and where are we going?
The Sidney Z. Vincent Memorial Lecture featured moderator Kevin S. Adelstein, and panelists Mark Yudof, Susan Kruth, and Blake Morant, who said, "In order to be effective in the exchange of ideas, it should be done with basic civility."
Thank you to our panelists and moderator, Event Co-Chairs Cindy Duber and Elliot Azoff, our annual meeting committee, Immediate Past Chair Cheryl Davis, and Current CRC Chair Bradley J. Schlang. And, thank you to everyone who joined us to be part of the conversation. Working together, we make this community, our community, stronger.
Read the Cleveland Jewish News article about the event.
View photos from the event on our Jewish Cleveland Facebook page.
---
Related Items